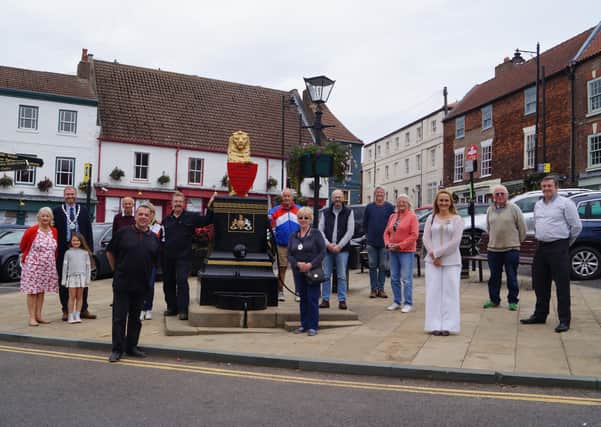 The monument was erected in 1897 to mark Queen Victoria's Diamond Jubilee and since then has stood watch over generations of town residents.
With more than 15 years passing since the lion was last 'refreshed' the council decided it was in need of some TLC and paid for an in-depth restoration.
Mayor of Caistor, Jon Wright, said everyone was delighted with the results.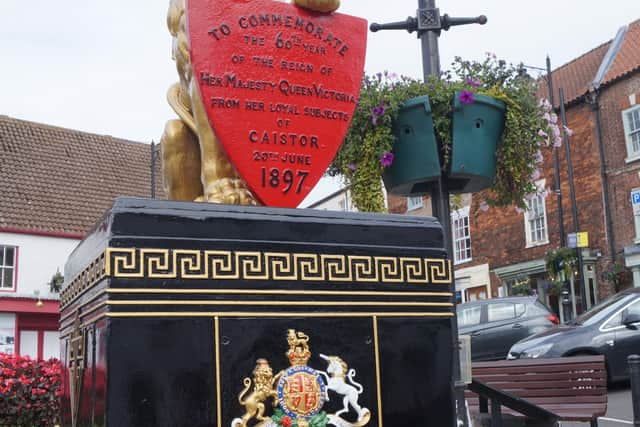 He said: "The Lion, of course, is an iconic monument in Caistor Market place.
"The work that Caistor Car and Commercial has done to restore it to its former glory is exemplary.
"It's very satisfying to see it finished and we give thanks to the team involved for such an outstanding service.
"I believe Caistor in Bloom will plant some flowers in a customised box in the water reservoir at some point soon too."
Leading the restoration project was Colin Rust, who did the work 'at cost' and admits it became a labour of love.
He said: "It was a challenge working in the centre of the town surrounded by cars, but it worked quite well.
"It was a fantastic project to work on – we even managed to uncover the marker's mark.
While ensuring a true heritage restoration, Colin and partner Faye Hulme made sure all the products used were environmentally friendly.
Faye also spent a lot of time researching the design of the plinth and was delighted when they found an identical design.
She said: "We discovered a picture of one in Tower Street in London, being used as a vent above some underground toilets.
"It was clearly done by the same foundry – Saracen – and probably the same designer, Alexander 'The Greek' Thomson.
"They also did telephone boxes and drinking fountains.
"We have been told there is another lion somewhere, but we haven't been able to find it."
To finish off the work on Caistor's lion, signwriter Graham Bridges worked his magic .
Colin said: "We didn't want it to look absolutely perfect and as if it was just out of the box.
"It was important to keep the patina that has been created over the 120 plus year the lion has been replaced – that seems to have worked."