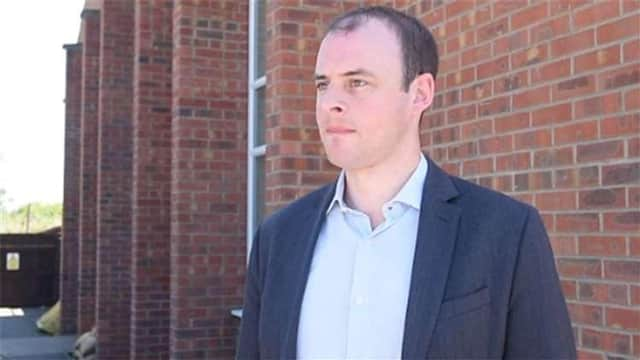 According to social media, The Patriotic Alternative protestors plan to come to Skegness to protest against government initiatives to house asylum seekers at hotels in the seaside town while their applications are processed.
They intend to walk through Skegness from the train station, marching along the strip to the Clock Tower to make their voices heard about the current situation.
Then they will gather for speeches in the park in front of the Skegness Town Council building, which it is understood will be closed to protect staff and any groups who would normally use the building.
Opposition to the use of hotels for migrants has been growing since last year's public meeting, when hundreds of angry residents turned up at the Storehouse to address their opposition to Skegnes and Boston MP Matt Warman.
Mr Warman has always maintained he is on residents' side, but concerns about the weekend's protest have been growing since there was disorder at a previous protest by another group in Liverpool.
This week in the House, Mr Warman said: "Hotels are the wrong place to put people seeking asylum. But on Saturday there is another plan for a protest.
"While there are legitimate concerns I hope the Minister will agree with me that the shameful use of people's concerns by far right groups is something to be deplored and stands in a way of having a conversation that will in the long term allow us to move beyond the use of these hotels.
"I appeal to the people of Skegness to focus rightly on those issues but nt to join hands with far right groups."
Lincolnshire Police say they are in talks with organisers of the Enough is Enough demonstration and officers will be present on the day.
Superintendent Pat Coates said: "The right to lawful protest is a key part of our democracy and Lincolnshire Police will uphold and facilitate this right. We will maintain an open dialogue with any protesters.
"The guiding principles of policing protests are the safety of protestors, the public and police officers involved, preventing criminal behaviour or disorder and deescalating tensions.
"Our officers also seek to find the right balance between the rights of protestors and those of the local residents, and businesses, and will work to minimise serious disruption to communities and protect critical infrastructure where it is necessary."
East Lindsey District Council has called the move to house asylum seekers in hotels as "unlawful" and it has been claimed that councillors knew nothing of the Home Office's plans until people were already inside the hotels.
There are currently seven hotels in Lincolnshire being used for this prpose, and with over 100,000 applications in a backlog, it could end up being some time before that figure is reduced.
In spite claims it will be a peaceful protest, barriers have already gone up in front of hotels in Skegness housing asylum seekers,
The Home Office along with Mr Warman, have criticised "attempts to fuel resentment".