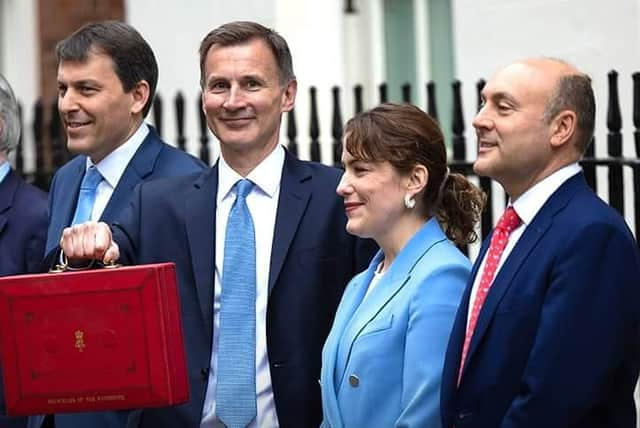 In a statement in the House of Commons earlier today Mr Hunt outlined the nation's finances including tax, rates and what the government intends to spend.
Big decisions have been made on health, schools and a number of other public services. This includes the extension of the Energy Price Guarantee, which puts a £2,500 cap on energy bill spending until June to help "bridge the gap and ease pressure on families"..
It comes at a vital time in UK politics as struggling households fend off a financially crippling cost of living crisis that has seen energy bills skyrocket and inflation reach a 40-year high. Strike action is rife as workers seek the further support they so desperately need.
Mr Warman tweeted the statement was a "generational shift". He said: "Childcare reforms – from wraparound care to more hours for younger children- make a profound difference to parents' wealth and wellbeing, but they also benefit the whole economy."
He also supported the pension reform, tweeting "Doctors have repeatedly asked for pension reforms and visa reforms – this government is delivering on both."
On Levelling Up, he said it was "a huge testament to the work of @Bostonborough" that Boston was selected..
Finance Secretary Victoria Atkins, MP for Louth and Horncastle has also been busy on social media.
Ms Atkins retweeted the HM Treasury statement on the new Energy Price Guarantee and said it would "bridge the gap, easing pressure on families".
She later tweeted: the Budget was about "delivering on your priorities – halving inflation, growing the economy and reducing debt".