MRAG: 'We'll be there for you'
A big-hearted team of volunteers in Market Rasen have sprung into action again as a national lockdown looms and pledged: "We will be there for you!".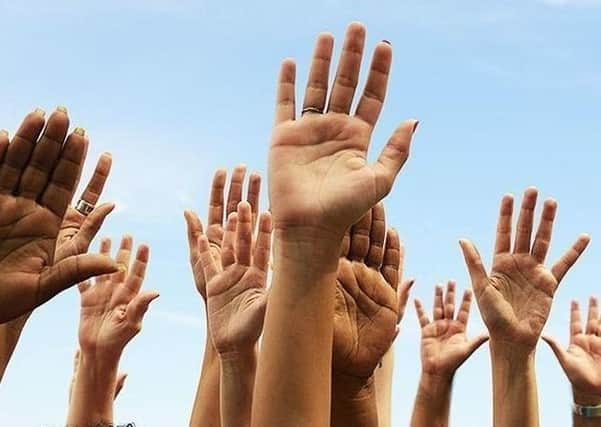 Prime Minister Boris Johnson announced details of the new lockdown which will begin tomorrow (Thursday, November 5) and will last until at least December 2.
Like many volunteer groups, Market Rasen Action Group (MRAG) will once again be offering support to those who need it - particularly the vulnerable.
Julie Lambie, from MRAG said: "I just hope it isn't as bad as last time.
"I don't think it will be but I think there will still be some worried and vulnerable individuals who don't have anybody.
"MRAG will be there for those people."
The group quickly started planning after last Saturday's announcement.
Julie added: "We have brought back some of our volunteers as many had gone back to work after the lockdown had finished.
"We have got some volunteers ready again in case we need to help those who have to self isolate or are high risk and vulnerable.
"The foodbanks are still running at New Life Church, the Salvation Army and Market Rasen Town Council still do theirs and donations are always wanted."
The group says it will draw on experiences from the first lockdown in March.
Julie said: "Team MRAG are prepared and ready to be helping those who can't get out and have no family members.
"Local businesses have got to close again but people can still go out.
"A lot of people are going to be able to get prescriptions and shopping as normal.
"Those who have been sent letters from their doctors/NHS - we will be ready to help those people.
"We will probably focus on providing support on designated days as a lot of our volunteers are still at work.
"It will have to work a bit differently as our volunteers will still be working.
"A lot will depend on what Boris Johnson says - we have just got to play it by ear.
"At the moment, MRAG does not have a food bank.
"We did at the start of the lockdown as everything was a lot different then.
"We have still had donations coming in and if we need to raise money people know how they can donate through our Paypal/bank account."
• For more information and to view the full list of national restrictions, visit www.gov.uk/guidance/new-national-restrictions-from-5-november