Nearly 600 homes flooded due to Storm Babet
Nearly 600 properties are now thought to have flooded during Storm Babet, with warnings that more are expected.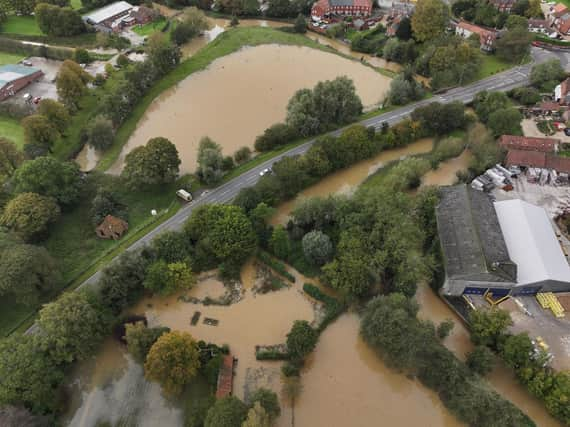 The Lincolnshire County Council Portfolio Holder for Environment Councillor Colin Davie updated the authority's executive committee on the latest figures from Storm Babet on Tuesday (November 7).
"As of yesterday, we have confirmed 583 properties were flooded internally, including four school sites," he said.
He added that there had been "hundreds and hundreds" of near misses, with water coming into people's gardens and almost reaching houses.
"It was quite clearly a substantial event, and there is going to be some enormous pressure in terms of how we deal with [investigatory] work."
He warned: "The 583 will not be the final number… most people will appreciate that if someone has water in their home, their first response will be dealing with the immediate issue – making sure they can live and function – before calling to tell us they were flooded."
He said there continued to be flooding in various parts of the county and that it was going to take a "considerable period of time" to resolve the issue.
"We also have to hope and pray that we don't get even further heavy rainfalls now that the ground is totally saturated," he added.
"This is going to be a challenging winter, which reminds us all that we need to be much more careful about where we build in the future and how we build if we're going to avoid this becoming an even bigger problem for future generations."
Lincolnshire County Council has confirmed the four schools impacted were St Andrews Primary School, Leasingham, Waddington Redwood Primary Academy, Heighington Millfield Primary Academy, and St Peter in Eastgate, Lincoln.
According to the authority's website, six roads remain closed due to the flooding:
Moor Lane, Potterhanworth
Main Road, Low Toynton
Ferry Road, Short Ferry
Wharton Road, Blyton
Mareham on the Hill, Scrivelsby
Lincoln Road, Washingborough