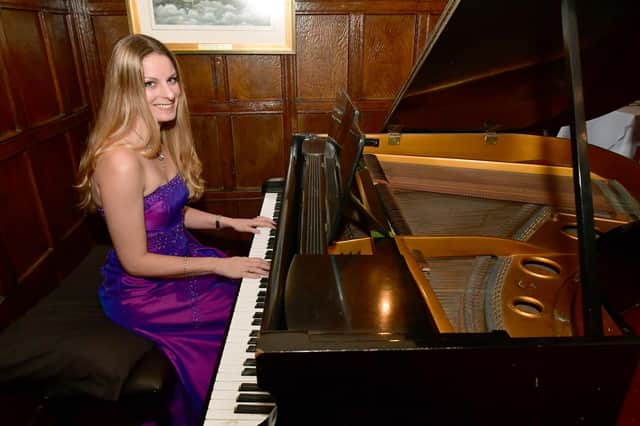 Helen Clarke, who has been the Petwood Hotel's resident pianist for 27 years, has released a brand new album after filming its music videos all over Lincolnshire.
Among the highlights of Helen's career thus far, she said, was performing with the prestigious Syd Lawrence Orchestra, which has performed in concert h alls, t heatres, and music festivals all over Europe for more than 50 years.
She has also performed at various RAF squadron reunion events, including those of 607 and 617 and the "last Dambuster" himself, Johnny Johnson, who sadly died at the end of 2022.
"It's always a privilege to perform for them and they are all wonderful," she said, "They treat me like I'm their own daughter and it's lovely to hear all their stories."
On her latest album, Helen has recorded songs in a mixture of genres, covering famous tracks including Unchained Melody, My Heart Will Go On from the Titanic soundtrack, and The Music of the Night from Phantom of the Opera, all played on the piano except one which is on the electric flute.
Helen said that the Petwood Hotel has been very supportive during her album creation, which has seen her shooting videos for her music in locations across the county including Bolingbroke Castle, woodland and even at Tupholme Abbey.
You can buy Helen's new album on Spotify, Amazon Music, Apple Music and all major streaming and download platforms.