New annual pass as parking charges return to coast for Easter
Car parking charges at Lincolnshire County Council's coastal car parks come into affect again on Good Friday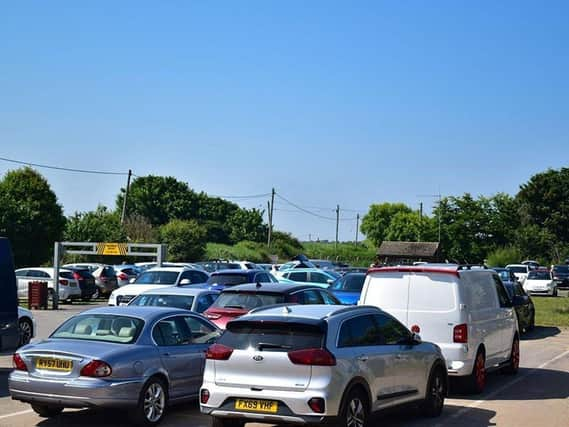 From April 7 until October 31 each year, parking charges apply in coastal car parks at Anderby Creek, Chapel Six Marshes, Huttoft, Marsh Yard and Wolla Bank.
Parking costs remain at just £1 for an hour, £2 for two hours, or £4 for over two hours. Disabled badge holders are exempt from the charges.
Visitors can pay for parking via app or by phone, or by card at the two new payment machines we've installed at Huttoft Car Terrace and Anderby Creek.
This year, we've also introduced an annual parking pass which allows visitors to park as often as they like in our coastal car parks, all season long. These cost £50 for the season and are available from the county council's website at www.lincolnshire.gov.uk/coastalcountrypark.
Charges apply from 10am to 5pm. The car parks are open from 6am to 10pm. No parking is allowed overnight between 10pm and 6am, and any vehicles over 6m in length are not allowed to use the car parks.
Chris Miller, Head of Environment at Lincolnshire County Council, said: "We want to make it easier for visitors to enjoy the coast this season, so have introduced more ways to pay at our coastal country parks. You can still pay by app or by phone, but you can now pay by card at Anderby Creek and Huttoft, or even buy an annual pass if you visit regularly.
"The parking tickets are also transferrable, meaning you can visit more than one coastal car park in a day and not pay twice. You can also buy a ticket from Anderby or Huttoft through one of the machines and then take it to park elsewhere along the coast.
"Coastal car parking charges allow more people to visit and enjoy the beautiful Lincolnshire coast by providing a steady turnover of spaces in our car parks. And the money made through car parking charges gets invested right back into improving facilities along the coast. Last year, money from our coastal car parks helped pay for a new all-user path at Chapel Six Marshes Nature Reserve."