New bench is donated to town in memory of former Skegness Mayoress
A new bench has been placed outside a Skegness shopping centre in memory of a town Mayoress.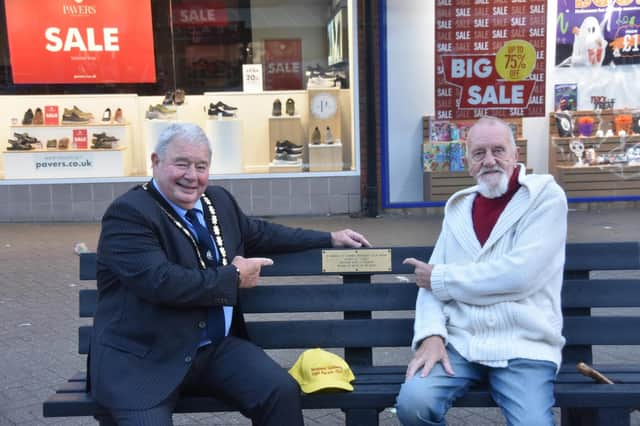 Former Skegness town councillor George Saxon has donated the bench in memory of his wife, Julie.
It was placed in front of the Hildreds Centre in time for the hundreds of people who were in town for the weekend's Skegness Light Parade.
Mr Saxon, who was Mayor from 2014 to 2015, had been a town councillor for 12 years but stood down at the last elections.
His wife, Julie, passed away in March 2019.
"Julie was well-known in the town and supported me at off the events I attended during my time as Mayor," he said.
"It's right she should be remembered and the manager of the Hildreds Centre, Steve Andrews, kindly allowed me to put it there.
"I hope everyone enjoys it."
Some of the first people to try it out were the present Maypr of Skegness, Coun Pete Barry, and the Skegness Royalty.