The role of robotics in food production requiring a new skilled workforce, how the millions of pounds in Towns Fund and other investment will create opportunities and how the Environment Agency is tackling the flooding threat along the coast and in Boston were all topics discussed with the Rt Rev Stephen Conway when he visited Skegness and Boston today (Thursday).
His appointment as Bishop was announced yesterday morning (Wednesday) at Grimsby Minster, with local civic dignitaries and representative from the Minster.
The of the diocese included schools, businesses and churches – as is the usual practice for a new Bishop.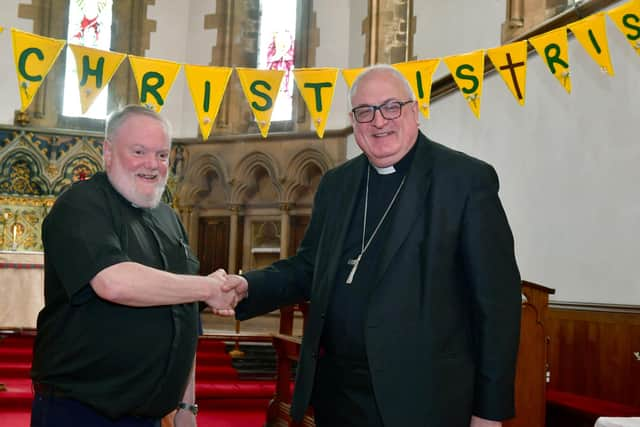 This morning, St Matthew's Church in Skegness and Boston Stump were on his agenda.
St Matthew's was buzzing with activity with preparations for Pentecost, the church's birthday, when the Bishop arrived, greeted by the Skegness Rector, the Rev Richard Holden.
The Archdeacon of Lincoln, the Ven Gavin Kirk, who lives along the coast, was also there to welcome the Bishop ahead of his meeting with Chris Baron, chair of the Connected Coast Board, Robert Caudwell, chair of Lowland Agricultural Peat Task Force at DEFRA at Friskney and Georgia Thompson from the Environment Agency.
Afterwards, the Bishop said he was delighted to hear of the huge investment in the area to secure the economy for "a vibrant future", identifying the need for "quite a lot of infrastructure support, at least from the Environment Agency in protecting the coast".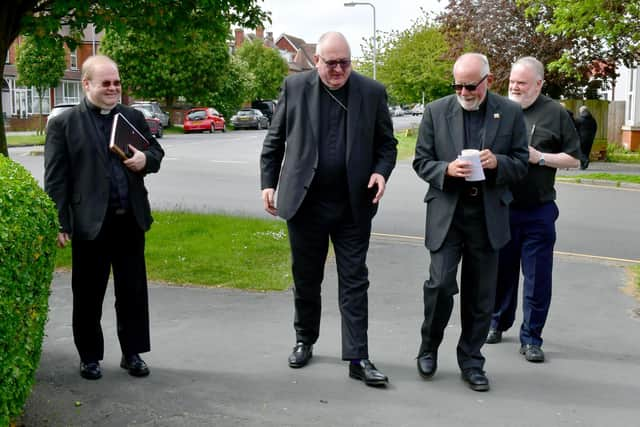 "I've also learned about the changes in agriculture over the next 10 years and going zero carbon, which is very encouraging for all of us," he said.
"But most of all I'm hearing expressions of hope and confidence in the future and that people are very keen for the church to be involved in that."
With Boston the next stop – where he was due to visit the multi-lingual chapel and possibly visit the neighbouring food bank – he said he was quickly understanding how vast and diverse Lincolnshire is.
He said: "I am aware it's two hours from Stamford to the Humber and part of my job in the church is to work with others to help people see the unity of the county with all its diversity.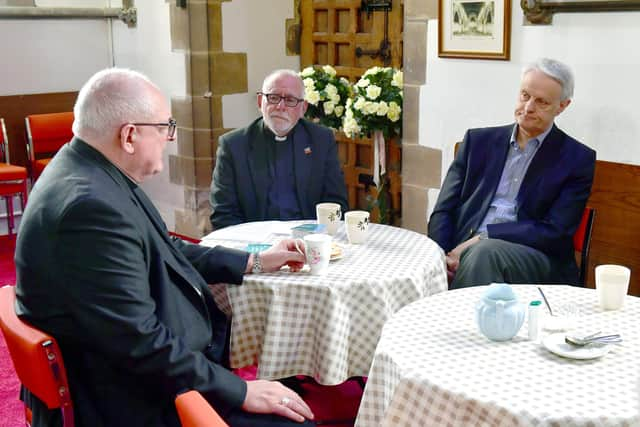 "I think we undersell ourselves in Lincolnshire. We would like to see a growing confidence in how well-resourced this county is.
"In terms of land and food production, Lincolnshire is one of the most fertile parts of the country – a real bread basket for the UK – and we need to be talking ourselves up."
Afterwards, the Rev Holden said he felt the meeting had gone well. "He was Acting Bishop of Lincoln so he has some idea of what's going on and today has reinforced the idea he has of different areas. It's very good that he's come, very good that he has met with local people, and very good that he is interested in local issues."