New boost to town centre
Market Rasen is benefitting from a new district council initiative to further support market towns.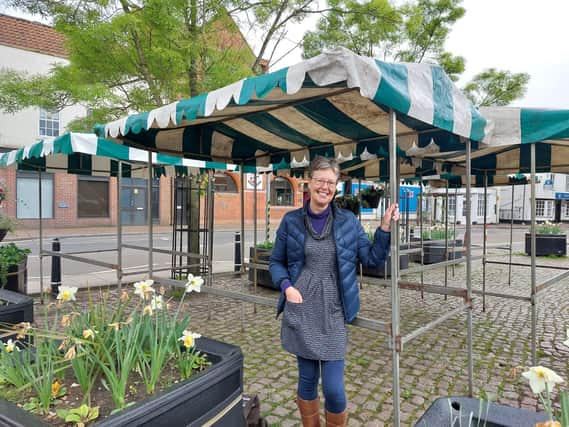 Nicola Marshall was appointed West Lindsey's towns' manager earlier this year and is focussing her work on Market Rasen, Caistor and Gainsborough.
No stranger to Market Rasen, she says she is pleased to be working in the area again.
"I am at an advantage in Market Rasen as I have some familiarity with it, having worked on some freelance projects with Market Rasen Town Council," she said. "It is great to be able to start to pick things up and reconnect with people and businesses, as we look at ways to increase footfall in the high street and look at bringing more activity to the town centres."
West Lindsey District Council is currently working on a cultural strategy and as part of the team focussing on culture, Nicola will be working to increase engagement with everyone right across the district – town councils and business owners, as well as local groups and organisations.
Nicola said: "Through working in partnership, we will be able to have that wider offer.
"I will be supporting events already in place, as well as helping create new events. By helping people find the information they need – there is a need for that – we can support these events and help make them happen."
One of those well-established annual events is the Gardener's Market, which includes a craft and gift fair, organised by the Market Rasen Lions, which takes place this Saturday, June 3.
Nicola said: "This is a great event for the town and this year we have Nature Lab attending as part of their Market Town Tour, which is in turn part of the Wolds Outdoor Festival.
"This really complements the Gardener's Market well, offering something for a different age group and expanding what is already being done."
A new event for Market Rasen is also being planned – a food and drink festival on September 2, which will involve the town's businesses, as well as bringing in a range of other providers.
Nicola added: "My aim is to encourage as much as activity as possible – for both residents and to boost tourism - and help our market towns in our eventful district."