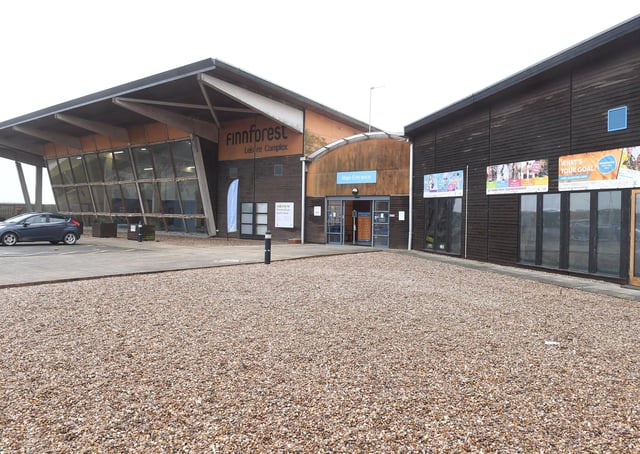 Princess Royal Sports Arena large vaccination centre.
The centre will be located at the Princess Royal Sports Arena and will be open for appointments only to people living within a 45 minute drive - although the Government target is 10 miles by the end of January.
Those eligible will receive a letter and can book their vaccination either online or via telephone.
The first batch of those eligible will be people in the key priority groups (residents in a care home for older adults and their carers, those aged 70 and over, frontline health and social care workers and the clinically extremely vulnerable), to ensure that meet the targets set by the government.
Enhanced clinical observation area - post vaccination.
The first patients in those groups who live within 45 minutes of each site are being contacted and offered the site as a choice for their vaccination appointment.
Health service bosses believe the centre will play a major role in hitting vaccine targets.
Rebecca Neno, Deputy Chief Nurse of Lincolnshire NHS CCG said she was 'honoured' to have been involved in the process of setting up the centre, and thanked fellow NHS staff, the Lincolnshire Resilience Forum and military partners for their support.
She was also full of praise for the many volunteers who have stepped forward to offer their services.
She explained: "We have people who work in the NHS or local government who wanted to come and volunteer and do more.
"We also have retired people who are coming to give us more hours of volunteering, so it really is a mix of individuals performing a mix of roles."
It is understood that the Lincolnshire County Council Call Connect bus service could be utilised and there are ongoing plans for home vaccinations for people who cannot travel or are self-isolating.
Freelance photographer David Dawson was also given the chance to visit the centre earlier today (Friday) before the official opening.
• For more on this story, see next week's paper.