New care home opens in Mablethorpe
​A brand new £7million care home has opened in Mablethorpe, offering quality care for people of all ages.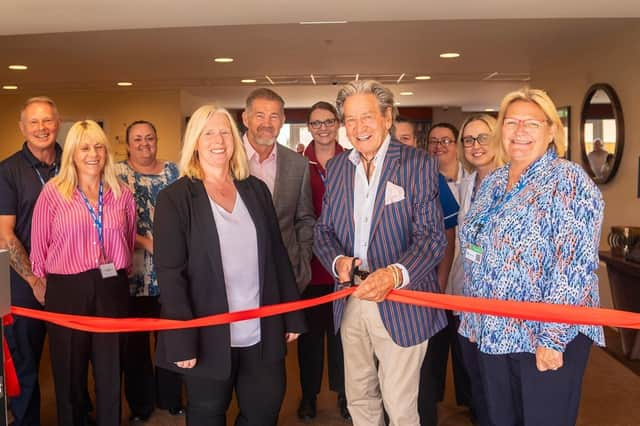 ​Blue Brick Healthcare's The Fitzwilliam Care Centre opened its doors on Centenary Road, offering high standards of care for people requiring residential, dementia, respite, and day care, and have now welcomed their first clients.
The official opening and ribbon ceremony special guest, actor Patrick Mower, most well-known for his roles as Rodney Blackstock in Emmerdale, who entertained guests with stories from his time on Emmerdale, Callan, Special Branch, and Target, before cutting the ribbon and officially opening the new centre.
Fitzwilliam Care Centre's operations director Caron Davis said: "Blue Brick Healthcare continues to show a commitment in providing Quality Healthcare for Mablethorpe and the surrounding areas, with the opening of this £7million pound investment with their latest state of the art Care Centre which we are all extremely proud to be a part of.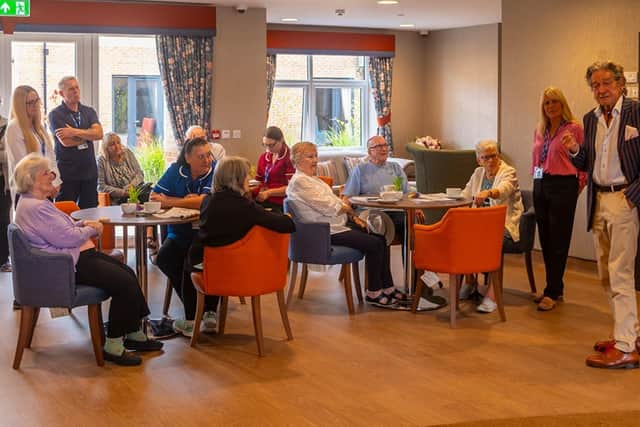 "We have a fantastic dedicated team of staff who are already making a difference to the clients that we support and long may it continue."
This new high quality and luxurious care home offers 62 bright, spacious, and luxury furnished bedrooms all have large ensuite wet rooms, a large flat screen TV, lockable cupboards with clients free to personalise
their room should they wish.
The shared facilities include gardens, a balcony, terraces, a cinema room, recreational spaces, dining areas, and a hair and nail salon.
The team at the home are passionate about offering an active and stimulating lifestyle for people with all types of care needs.
The daily activities programme incorporates music, baking, crafts, games and exercise classes, clients are encouraged to maximise their full potential by participating in activities as much as possible.
To book a tour or for more information about The Fitzwilliam Care Centre, contact the home by calling 01507 499997, or visit Blue Brick Healthcare's website at https://www.bluebrickhealthcare.com/