New chairman for Rasen station group
Market Rasen Station Adoption Group (MRSAG) has a new chairman and he is looking to keep the site blooming.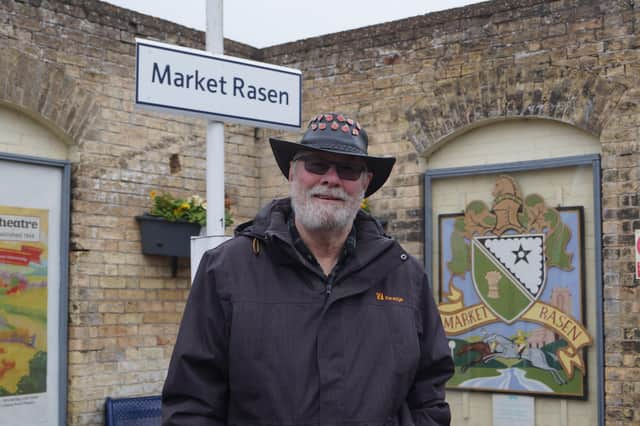 John Pope moved to the area nine years ago and has been involved with the group for the past six years.
John said: "My wife Vivienne and I both enjoy working in the group.
"I like hearing the comments from the public about the work we do on the station - we know it is appreciated.
"We have great support from the community and businesses too and it all goes to creating a welcome to the town."
In his new role as chairman, John will be keeping on with the current schedule of work, including planting up the tubs and baskets for summer and then again for autumn.
Meanwhile, Vivienne is continuing to provide artwork for the platforms.
John said: "We have one special project planned for this year, but mostly we will be continuing with the flowers which make such an impact on the platforms.
"We are grateful to all our sponsors who make it happen, but would always welcome more on board."
The group is also looking to add to their band of volunteers.
John said: "We meet at the station every Friday morning, between 8am and 10am, so come along and have a chat.
"There is generally someone here every Friday, although how long we are here depends on the time of year and the weather."
Alternatively, John can be contacted on 07806 734260.
At the recent annual general meeting for MRSAG, outgoing chairman Jenny Westbrook was thanked for her five years in the role.
○ To find out more about the group visit the Market Rasen Station Adoption Group Facebook page.