New changing places toilet makes wildlife park more inclusive
A new, fully-accessible toilet to help carers make changing easier has been officially opened at Lincolnshire Wildlife Park.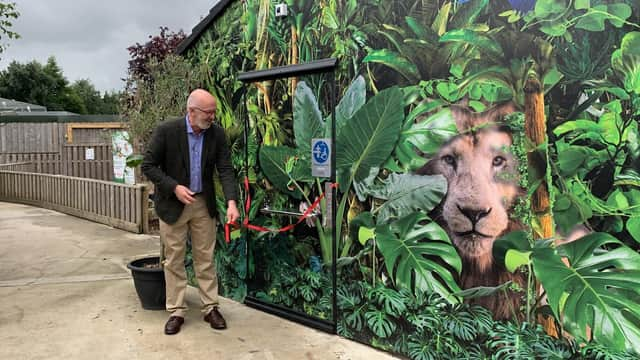 This comes after East Lindsey District Council successfully sourced £300,000 in national funding to help up to eight areas in the district develop new facilities for visitors.
As one of the county's most popular animal attractions highlighting animals from all over Europe, Lincolnshire Wildlife Park is working towards being as accessible and inclusive of all communities as possible.
Changing Places Toilets are designed for people who cannot use standard accessible toilets. These are larger and accessible for people with limited mobility, or specific disabilities and care needs. They are fitted with hoists, privacy screens, adult-sized changing benches, peninsula toilets and have space for carers.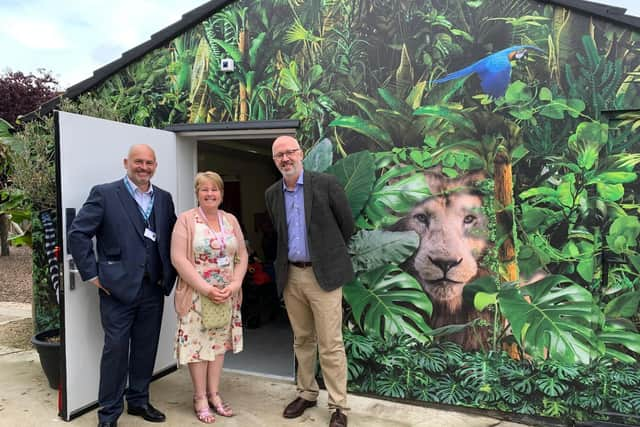 Coun Craig Leyland, Leader of East Lindsey District Council, said: "I'm delighted to see our support has helped deliver significant funding to come into the district and help make one of East Lindsey's leading tourist attractions, Lincolnshire Wildlife Park, even more accessible to everyone."
Steven Nichols, CEO at Lincolnshire Wildlife Park, stated at the official opening: "We are incredibly grateful to East Lindsey District Council for enabling us to get this Changing Places unit. This marks another milestone in our journey and ambition to become fully accessible and inclusive. It means even more people can enjoy a fun day with us, whilst being able to access first class accessible toilet facilities."
In the coming months you will see other changing places toilets being installed at Alford Town Centre, Woodhall Spa Park and Lido, Sandilands Nature Reserve, and Skegness Theatre.