New chief executive of Heritage Lincolnshire revealed
Heritage Lincolnshire has announced that the charity has named their new chief executive.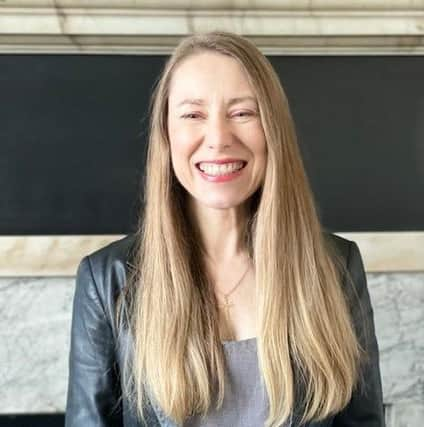 The Trustees of Heritage Lincolnshire have appointed Tracy Stringfellow as their new chief executive, replacing Greg Pickup, who was at the Trust for nearly three years.
Tracy's background is in the heritage sector, having worked for Royal Greenwich Heritage Trust for the last eight years and previously for the Royal Borough of Greenwich.
She was born and raised in Grimsby and began her career as Museums and Local Heritage Manager for North East Lincolnshire Council.
As well as her extensive experience of working on major projects in the heritage sector, Tracy has acted as chairman of the Woolwich Service Users Project (WSUP), a charity which provides practical and emotional support to those seeking help in the local community.
Tracy said: "I am grateful to the trustees and the team at Royal Greenwich Heritage Trust for the opportunity to be part of the work we have achieved over the last ten years.
"I am excited to be returning to my home county in the spring, to a charity at the forefront of championing Lincolnshire's rich and diverse heritage."
Charles Pinchbeck, chairman of the Board of Trustees, said: "The Trust are delighted that Tracy will be joining us. Her track record at Royal Greenwich Heritage Trust speaks for itself and she comes to us with glowing recommendations from former colleagues and partner organisations.
"With Tracy's extensive experience and passion for her native county we look forward to progressing our vital work caring for Lincolnshire's unique heritage."
Since Greg's departure at the beginning of September 2022 to become CEO of the national Churches Conservation Trust, Stephen Roe was appointed by the Trust as its interim chief executive, as well as assistance from Simon Johnson whose services are provided on a consultancy basis by Welton House Ltd.