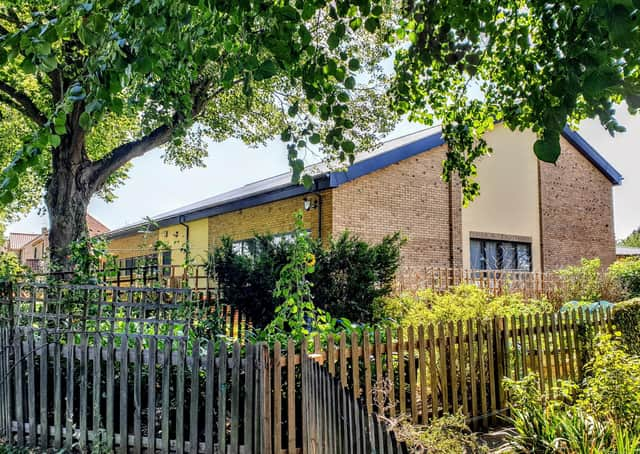 The Nocton Hub has been built in Main Street – helped by a five-figure grant – as a replacement to the former village hall.
It is about 40 per cent larger than the 1981-era hall and features three hireable spaces – a main event hall, a lounge with bar, and a meeting room – plus a modern kitchen.
It was built between August 2019 and March 2020, but final commissioning and handover was put on hold by the Covid-19 outbreak.
The working group chairman, Philip Johnston-Davis, said: "We are very excited to begin taking regular and one-off bookings from local groups, individuals and businesses and see the building breathed into life. All the volunteers are determined for this new facility to truly be the heart of the local community and bring people together, carefully and safety, after this period of relative isolation."
Ian Goldsworthy, chairman of Nocton Parish Council, said: "Although the new building is being financed by the local community, we were only able to fit it out with essentials such as the kitchen, toilets, floor coverings, decoration and electrics thanks to a generous grant of £61,463 from FCC Communities Foundation. Without the grant, the parish council would have had to borrow significantly more to enable these key features and may not have had community support for the project."
To find out more, visit https://sites.google.com/view/nocton-hub/ or search for @NoctonHub on social media.