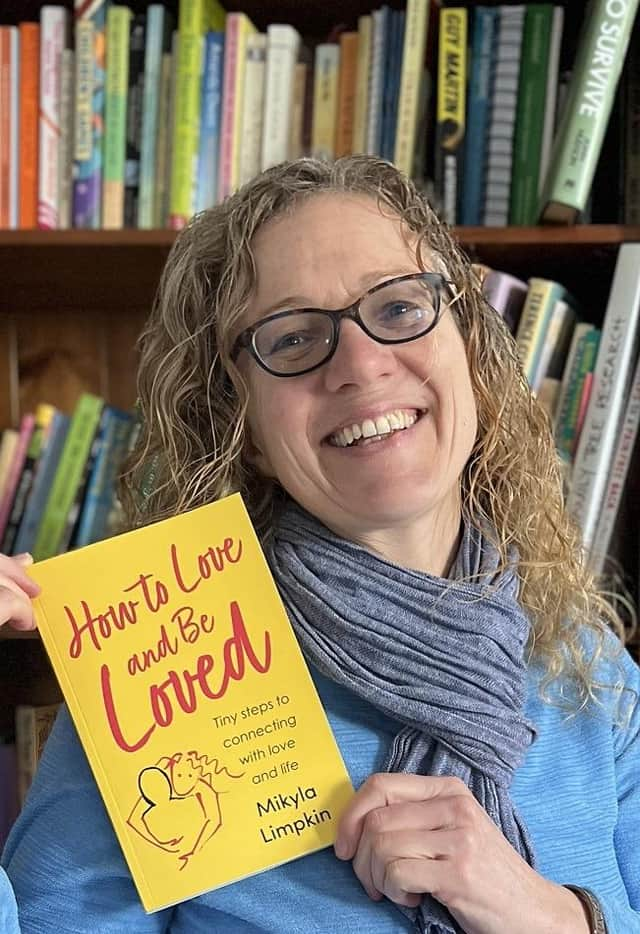 If you look closely on the local beaches, down by the tide line, you may be lucky enough to stumble on sand drawings of a joyful, character named Indigo Violet, drawn by the local artist Mikyla Limpkin.
Those of you not scouring the beach, can find Indigo Violet cheekily appearing throughout the pages of Mikyla's new book.
'How to Love and Be Loved' is an illustrated, practical guide to connecting with life and the feelings of love.
The book shows you how to create your own personal wellbeing plan. "I wrote the book because I learned so much about wellbeing on my own recovery from PTSD, that I wanted to share the range of simple wellbeing tips and the science behind them," says Mikyla.
"I wanted to make this really important information accessible. As I trained in product design and am a writer, I decided to package the information up in a user-friendly way, making it an easy read with a chatty style, gently paced with fun illustrations breaking up the text, and with the layout gentle on the eye, following dyslexia friendly guidelines."
"I'm really pleased with the finished book. It's unusual for an adult book to be illustrated in such a fun way - I think the amount of 'Diary of a Wimpy Kid' books my kids have read really inspired me!'
Mikyla will be signing copies of the book, available at book shops and online, at Mablethorpe Library on Wednesday, March 8, from 2.30pm to 3.30pm.