New library will protect Boston Stump's historic collection of 1,200 books
Works to build a new library to preserve a historical collection of books at Boston Stump are well underway.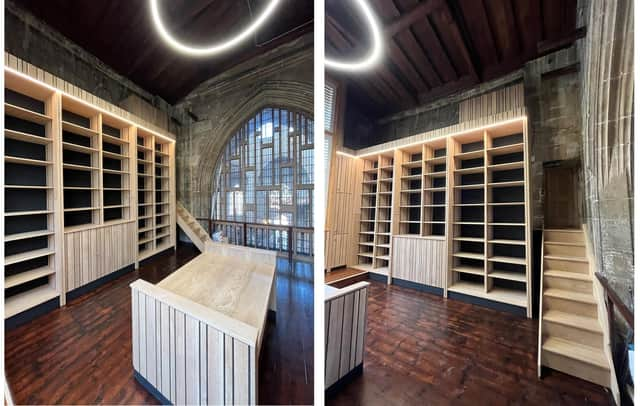 ​As part of a £200,000 project, which includes plans to light up the Stump tower in different colours, the refurbished library will house the church's 1,200 book collection – the oldest of which dates back to 1170.
The books had previously been kept in the old library, which was first established in 1634.
It was felt a new library was needed, with the building conditions, temperature, and light having posed a risk to the preservation of the books in recent years.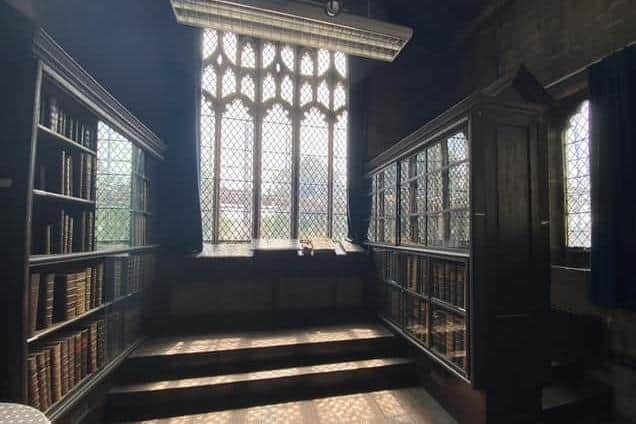 The collection includes early editions of Foxe's Book of Martyrs by Boston-born John Foxe, written in 1563.
The project is being funded by Boston Town Deal (BTD).
A BTD spokesperson said: "This exciting project will protect the historic catalogue of books by creating a more stable environment through new heating, lighting, and UV protection.
"When the works are complete, the library will be brought back to life, providing opportunities for visitors to see part of Boston's history which can now be preserved for generations to come."
The refurbishment will see wall repairs, new décor, UV filters, temperature control, and new bookcases, all taking in account the building's heritage.
Chris Ladner, Reader and Parish Resource Officer for St Botolph's said: "This historic and important collection of books really is a jewel in the crown of Boston's history, and one that has been enjoyed by people over hundreds of years.
"It is an asset of which we in Boston can all be proud, but, as we would expect with buildings of this age, improvements are needed to ensure that we can provide the optimal conditions to preserve these fine books."
Along with the library development, the Stump will benefit from the installation of a lighting scheme both inside and out – with the improved indoor lighting enabling the building to be used for more varied events. The church's exterior will be able to be lit up in different colours to mark special occasions and causes, creating a positive beacon across the town.