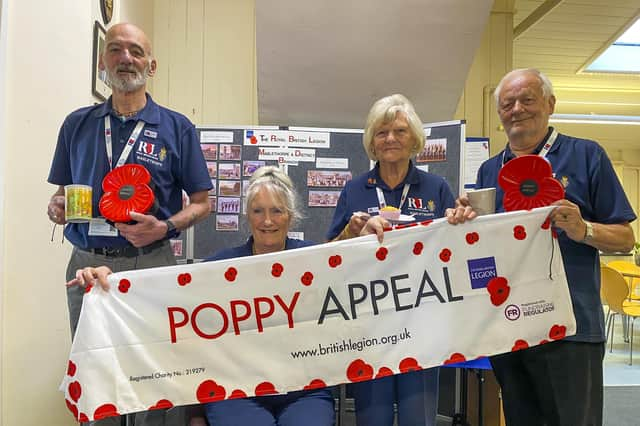 The new committee, headed up by Babs Taylor, launched their new appeal on Thursday at Mablethorpe's Coastal Centre with a coffee morning.
As usual, poppies will be available in all the major supermarkets in Mablethorpe, Sutton-on-Sea and beyond, as well as pubs and restaurants and shops who want them.
Plans are already in place for Mablethorpe and Sutton-on-Sea's Remembrance Day parades and services, which will take place on Sunday November 13 – further details and timings to be confirmed.
And now the team wants to let everyone know that they are available to help anyone who wants to order wreaths and poppy boxes from them, and they can do so by getting in touch with Babs by calling 01507 479061 or 07787 177576.