New plans for former Fun City site in Skegness to become holiday lodge showground
New plans have been revealed to turn a vacant site on Skegness seafront into a holiday lodge showground.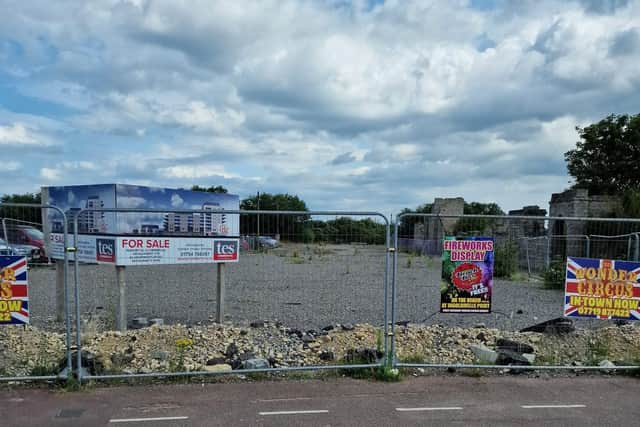 The plans for change of use of land from former Fun City amusement park have been submitted by the owner of the site, Davit Scott.
It's just two years since Mr Scott was granted planning permission to build more than 60 luxury flats and a number of retail units on the same site.
Since then the site has been up for sale with planning permission awaiting a buyer to develop the project.
That application would have seen shops, restaurants, and cafes open in the popular North Parade area of the town.
According to the supporting statement, the latest proposal by Andrew Clover Planning and Design Ltd is to use the site as a high-quality, low-density showground for the sale of holiday lodges.
The statement says: "It will not be used for the bulk storage and sale of lodges.
"The majority of the boundaries will be enclosed with landscaping set within a low stone wall and with low impact security fencing behind. Access will be via North Parade with a new section of dropped kerb being constructed.
"Other than the lodges the only other building within the site will be a small mobile office in a similar design to the lodges.
"The proposal will bring a prominent site back into use, leading to an enhancement of the character of the area and contributing
"The benefits of the proposal, which are supported by the numerous letters included with the application, are significant and the application
Another local businessman, Taj Bola, who recently submitted plans to turn the former Town Hall opposite the site into a luxury hotel, told Lincolnshire World he welcomes the proposals.
"It's good to see plans for the site to be put to good use," he said. "It's been empty for many years and we need there to be more activity to bring this part of the seafront back to life."
ELDC will decide the holiday lodge showground plan in due course.