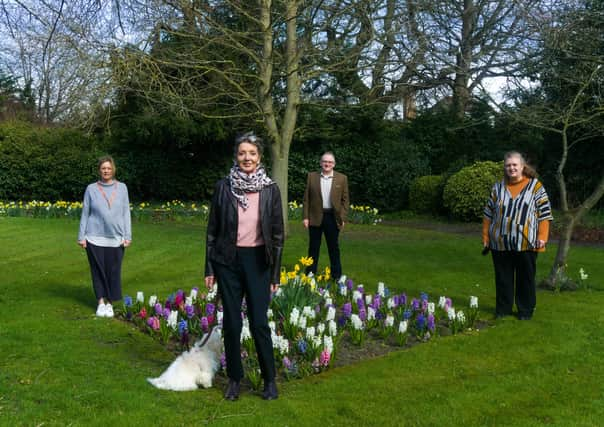 TED Ageing Better has launched a project specifically for people who are over 50 and ageing without children.
The organisation – which recently received a significant funding boost – has been working with Patricia Faulks, a resident in East Lindsey, who is herself 'ageing without children'.
She brought the issue to the attention of TED in October 2020.
The project has received support from partner organisations and has the backing of Coun William Gray portfolio holder for better ageing at ELDC.
Coun Gray said: "I am very excited to support this important initiative.
"One in five older adults are ageing without children (AWOC).
"The pandemic has made us very aware of the value and need for personal connections.
"I greatly look forward to working with Patricia Faulks and TED to raise awareness of those ageing without children."
The pandemic – and the focus on the importance of family connections – prompted Ms Faulks to contact TED to share her strong feelings.
She highlighted how unaware people are of the issues and challenges that can be faced by those who are ageing without children (AWOC).
Ms Faulks added: "For too long, it's been a subject that has not been talked about or acknowledged due to embarrassment and misplaced shame.
"AWOCs are a growing in numbers and are likely to continue to increase in future decades.
"They have had no acknowledgement of their challenging situation, or familial status, and offered little or no support.
"People don't have to feel shame or embarrassed to talk about their childless status."
TED, working with Ms Faulks, intends to raise awareness of the issue and provide support and information to people who are ageing without children.
The TED AWOC group will also run fortnightly group sessions from tomorrow (Tuesday, April 20) at 4.30pm.
They will initially be held via Zoom.
Call Heather Wheeler on 01529 301961, or email [email protected] for more information.
Ms Faulks will be launching her own blog called 'Just Me and Lilley'.
A spokesman for TED said: "We would love to hear from you if you are ageing without children and share how this affects the way you live and the choices you are making both for now and for your future."
•Talk, Eat and Drink is part of Ageing Better, a seven-year (2015-2022), £84 million programme set-up by The National Lottery Community Fund.
•There is no absolute definition for those AWOC but it includes people who have not had children either through choice, infertility or circumstance; people who have had children, but those children have predeceased them and children who struggle to offer support because they live too far away.