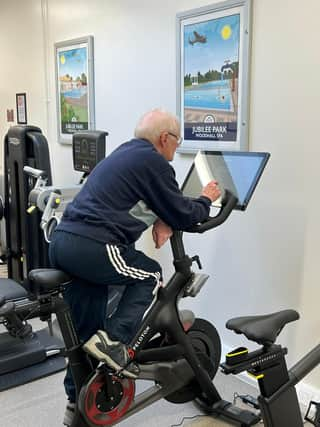 The fitness suite at Jubilee Park will see the addition of two state of the art static bikes, purchased thanks to a grant from the Spa Baths Trust.
The Technogym bike is the only stationery bike available with a real gear shift for riders to experience the thrill and challenges of outdoor cycling, including racing with friends, while in a safe indoor environment.
The second is a Peloton bike, which boasts a built-in 22inch screen with access to thousands of live and pre-recorded online spinning, cycling, strength and other classes.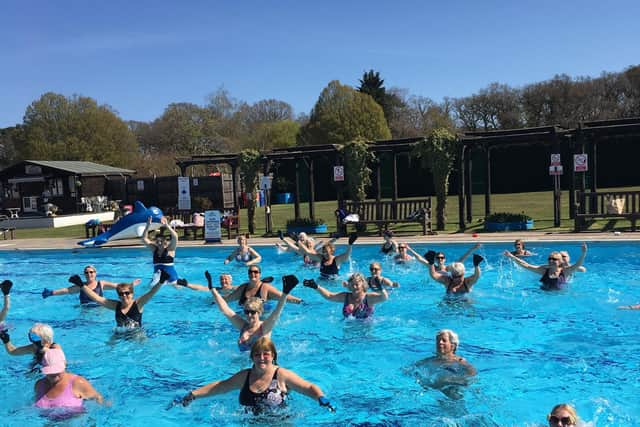 Each fitness suite member will have access to their own account to keep track of workouts and progress.
"We are very grateful to have been given a grant towards these purchases," spokesman Joe Stanhope said, "Members will have free access with the added support of our own instructors so they can make the most of the technology on offer.
"It's really exciting to be able to bring this cutting edge fitness equipment to Woodhall Spa."
​The new swimming season at Woodhall Spa's Jubilee Park starts on Saturday April 1, when the heated
open air pools will be open every day until September 24.
This season, the Jubilee Park team are offering 11 Aquafit classes a week to meet popular demand as well as the usual daily swim options, including early morning adult only swims from 6.30am, general swimming and all day swimming sessions as well as opportunities to learn to swim for all ages.
A full timetable appears on the Jubilee Park website at www.jpws.co.uk