New 'secure and efficient' ticket machines are set for car parks across Boston borough
The works have begun today (Friday) and are set to run for a week.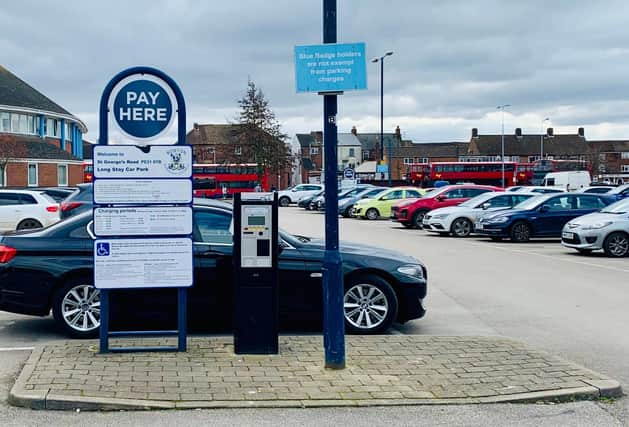 Works are underway to replace the old ticket machines in Boston Borough Council-owned car parks for "more secure and efficient" ones.
The new machines, which will accept contactless and chip-and-pin card payments, as well as the existing options of cash and online app, will be installed across the borough over the course of the next week.
The council assures there will be "no disruption to access or use of the 21 car parks involved whilst this takes place".
A spokesperson for the authority explains: "During the works, which are scheduled to run from Friday 3 - Friday 10 November, there may be some points when the old machines have been disconnected or are unavailable before the new ones are activated and, in this situation, there will be no requirement to pay for use of the car park.
"Once the new machines are made live, users will be required to enter their vehicle registration number to purchase a ticket, before choosing their duration of stay and then having the new option of paying via card or Apple Pay, as well as the previous methods.
"The machines will be brightly-lit to make them easy to use and connect wirelessly to offer drivers the fastest possible transaction. They are also made from high security steel with anti-graffiti coating to reduce the risk of vandalism against them."
Councillor Sandeep Ghosh, Boston Borough Council portfolio holder for finance, said: "I am delighted that we can make this important investment to install these new machines, which will provide the user with a quicker, simpler, and less restrictive experience when parking in Boston."
"We recognise that cards and phones are increasingly the most popular ways to pay, especially when out and about and on the move."
He added: "With these upgrades, we hope we can take some of the stress out of parking for people so they can instead focus on their visit to Boston, whether it's for shopping, something to eat or drink, work, or to meet up with friends and family."
Lincolnshire World has approached the council to ask how much money has been invested in the new machines.