The information boards provide details of key locations and maps to assist visitors in navigating around the town. They also showcase a collection of interesting historical stories about the town.
He said: "West Lindsey has an abundance of tourist attractions from the magnificent Gainsborough Old Hall, a variety of wonderful sites filled with our heritage, to family attractions and beautiful countryside walks including the Lincolnshire Wolds, an area of outstanding natural beauty.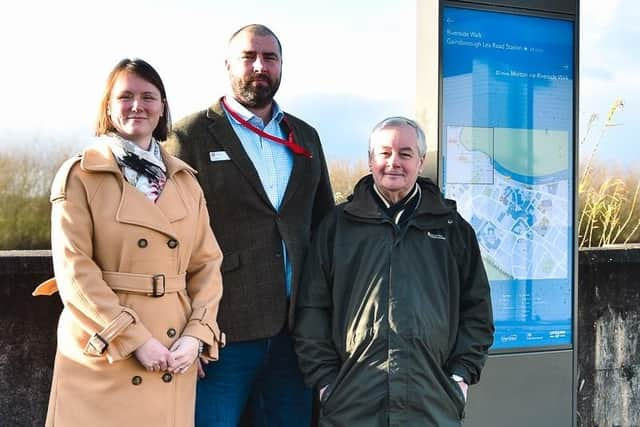 "We are passionate about our place and have refreshed our visitor economy strategy and action plan to improve opportunities to enhance the appeal to visitors to our wonderful district.
"These new wayfinding signs are part of that wider plan and I hope they will be welcomed not only by visitors but by local residents who can see that effort has gone into replacing the signs in the town."
This project is part of West Lindsey District Council's ambitious plans to regenerate Gainsborough Town Centre, which is currently undergoing a significant investment, and has been made possible thanks to the council's £18 million Levelling Up Programme, which also received just over £10 million from the Government.
Further signage will be installed to highlight the new destinations such as the cinema and the parks, once these projects are complete.
Mick Grundy, site manager for Gainsborough Old Hall, who has welcomed the new signs, said: "It is fantastic for Gainsborough Old Hall, managed by English Heritage, to be part of the wayfinding townscape enhancement that will serve the community, local businesses and visitors alike.
"It is amazing to be part of the town's successful regeneration, albeit from a 500-year-old Manor House."
For more information about Gainsborough visit www.discovergainsborough.com.