The information screens provide customers updates on train times and journey information, such as expected arrival and departure times.
The information screen version of the kiosks were designed to fill a gap at stations that lacked any other real-time customer information.
Smart Kiosks allow customers to buy advance and walk-up tickets as a printed barcode, instead of the old-fashioned orange paper tickets.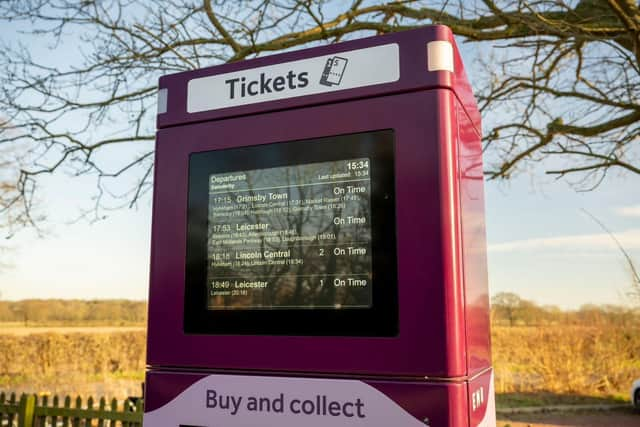 The self-serve machines can issue traditional walk-up fares to customers whilst offering a full range of national Railcard and local discounts.
The new kiosks will also allow the sale of Advance Purchase fares for those customers who are not travelling immediately and are happy to travel with a little less flexibility.
The machines are built to utilise Smart Ticketing functionality too - allowing customers to purchase a Smartcard and collect them from the machine.
Simon Pready, commercial director at East Midlands Railway, said: "Our new screens make sure that our regional customers have the main information that they need for their journeys and we hope they find them, as well as the other features of the Smart Kiosks, useful as they travel across our regional network."
EMR provides more than 450 train services per day including fast Intercity services.