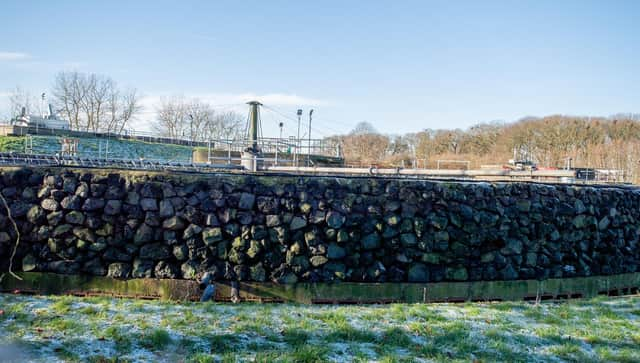 Work is set to begin to install the new storm tank at Anglian Water's water recycling centre off Green Lane today (Monday January 23) in line with new Environment Agency regulations, as well as upgrading existing equipment.
Anglian Water said work will take place entirely on site, meaning customers in the area should not experience any disruption during the scheme, which is due to be completed by October 2023.
The additional storm water storage will help to capture and redirect more than 72.5 million litres of rainwater – equivalent to 29 Olympic sized swimming pools – to help protect the environment during heavy rainfall.
The tank will also help to capture an additional 292,000 litres of storm water during extreme weather and flooding, so it can then be treated before being returned to the nearby water courses.
This will build resilience to extreme weather caused by climate change and protecting the environment by helping to reduce the use of storm overflows, providing additional protection for rivers, many of which in the East of England are unique chalk stream habitats.
The scheme marks a £2.3 million investment, as part of a larger programme of work totalling over £100 million, to increase storm water storage across the East of England.
The programme specifically aims to increase resilience across the East of England, which is likely to see the impacts of the climate emergency – like drought and flooding – more keenly than anywhere else in the UK. It forms part of the company's Water Industry National Environment Programme (WINEP), a programme of environmental investment which is taking place between 2020-2025.
Stuart Robson, Regional Treatment Manager, said: "We know how important rivers and the wider environment are to our customers and local communities. We're really pleased that this scheme will help to protect nearby rivers and increase our resilience to climate change, by helping us make sure the wastewater is treated to an even higher standard than usual before it's returned to the natural environment.
"As a result of climate change, we're seeing more bouts of extreme weather, sudden downpours and rising sea levels, so it's really important that our sites are prepared to process higher volumes of stormwater and protect the environment. That's why we've committed through our Get River Positive programme that our water recycling processes will not harm rivers, with schemes like this one in Woodhall Spa."