A M Duigid and Son and Cliff Energy have applied to Lincolnshire County Council to build a second plant, run by Biotech4 Ltd, on their land west of an existing facility at Hemswell Biogas Ltd.
If built, the plant would create 6MW of electricity and/or 2,500cu/m of gas per hour which would be used to provide electricity, heating, biomethane and CO2 to West Lindsey District Council's FEZ (Food Enterprise Zone), the majority of which will occupy the applicant's land holding.
The proposed development will be very similar in design to the Hemswell Biogas plant but will incorporate updated technology and equipment as appropriate.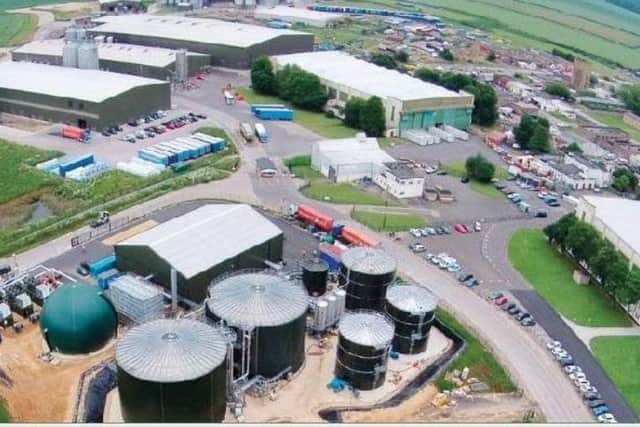 "Without these measures all of the sustainable services would not be available for the FEZ and the infrastructure costs for non-renewable services… would be very high," said the documents.
The applicant has already invested £52 million in the existing site which provides similar levels of gas and electric to the National Grid as well as liquid digestate to local farms for fertiliser.
The applicant's plans for the site also include a green natural gas filling station.
Documents submitted to the council said: "The applicant continues to show his support for national, county and district policies aimed at achieving a net zero-carbon footprint economy.
"The current operations clearly demonstrate that commitment and the proposals will only enhance the progress of achieving those policies.
"£52 million has been invested thus far and it is foreseen that more than double that will be invested in the proposals and a significant number of additional full-time jobs will be created as a result."
The proposal will result in the equivalent of 18 new full-time employees, with others employed on an 'as and when required' basis.
There will be no affect on both the number of employees in the adjoining plant and in the Control Tower building which have 156 full time jobs.
This part of the estate benefits from two access points on the A631 Gainsborough to Market Rasen road.