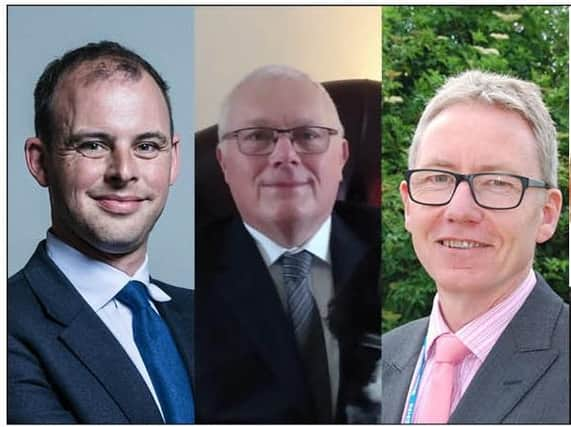 The town's MP Matt Warman and Boston Borough Council leader Paul Skinner have both spoken of their cautious optimism as the world comes out of a year that has changed things for everyone forever.
Many thousands have lost their lives to the Coronavirus, with figures last week estimating close to 70,000 deaths in the UK within 28 days of a positive Covid-19 – and almost 80,000 with Covid-19 included on the death certificate.
In Boston, there have been almost 3,000 cases since the pandemic began in February. As of December 23, the district had recorded 123 deaths of people within 28 days of a positive test.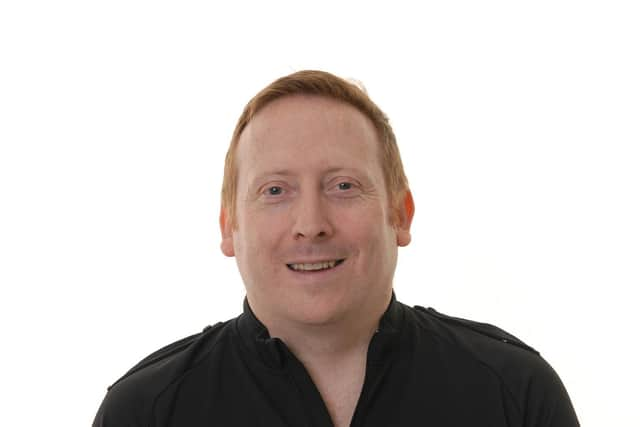 It is a year that has stretched the health service and its staff to breaking point and that has seen the police given the onerous responsibility enforcing strict lockdown measures designed.
Teachers, retail workers, care home staff, delivery drivers, refuse collectors, cleaners and many other key workers are among the many who have worked tirelessly to try and keep us all safe and to maintain some semblance of normality for the community.
Their work has been praised as civic leaders look back on a year unlike any other – and look forward to us hopefully coming out if the other side.
Boston MP Matt Warman, was asked what he thought the legacy of 2020 would be.
"Is it the tens of thousands of tragic deaths around the world due to Covid-19, or the profound impact on the well-being of millions more? Or is it the exponential growth in vicious, lethal misinformation, where millions believe vaccines aren't safe or Coronavirus isn't real?," he said.
"I wonder if it's none of those. Asked what 2021 holds I want to say it's guaranteed to be better than the year that preceded it. I want to say it can't be worse. I want to say those hugs you haven't had will be freely given by those you love or who you want to love you. We all want to say that the vaccine will lead to a kind of normality.
"Rationally, I'm sure it will. It has to. Really, 2021 is the year we'll stop having to wear masks in every shop, when fathers can attend every minute of a partner's labour, when the trivial and the profound impacts of Covid-19 will recede. It will be better. We will all feel better.
"But there's another side: I wonder if my hesitation in expecting sunlit uplands is a symptom of how profoundly 2020 has changed all our worlds. It's not that the legacy of Covid will linger in redundancies or lives shaped forever by an unprecedented year, although it will. It's not that we all know jobs and wealth are the most likely predictors of happiness and health. It's bigger than that.
"So let's hope 2021 is the year our previous preconceptions are reasserted. When we can say with confidence that we know what the next day or month holds. It will be better. It will be healthier. It will, I'm sure, be the year we look back on as the dawn after the long night.
"There is no greater gift."
Chris Davison, Chief Superintendent for East Lincolnshire for Lincolnshire Police said none of his officers had ever expected they would be enforcing a lockdown in their day-to-day work.
But he praised the tireless work of all the force's policing teams – and said the support of the public had been magnificent.
"When I joined Lincolnshire Police as a constable in Spalding in 1997, I knew that the life of a police officer would be full of surprises, twists and turns, but I never thought that I would be leading our officers, PCSOs and staff through a national pandemic," he said.
"I think everyone has had to adapt to this strange new way of living, and this has been no different for the police. We have had to continue our work in preventing crime, arresting suspects and prosecuting criminals; dealing with sudden death, attending Road Traffic Collisions and safeguarding the vulnerable.
"We have had to do all this while also trying to keep our communities safe and healthy through COVID 19. None of my officers ever thought they would be enforcing a lockdown, nor did they join with the thought that they'd have to ensure people kept masks on in shops!
"This task has been possible a few main reasons: firstly, a huge thank you to all of our policing teams, who have worked tirelessly to support the community throughout the worst of Lockdown and the pandemic.
"I'd also like to thank the public of Boston and surrounding villages, because they have also been magnificent – not only in supporting each other, but also in thanking our officers and staff," he said.
He also paid tribute to the partner agencies, such as Boston Council, who had worked with them to keep the community safe.
"We've had to deal with serious incidents throughout the year, such as the recent tragic death of young Roberts Buncis, but we remain committed to trying to make Boston even safer in the future. We can only do that by working together as a community.
"We hope that 2021 will be a more joyous year for everyone, and that by pulling together and keeping safe we can help Boston prosper. Wishing your readers a safe and happy Christmas, and a prosperous new year."
Coun Skinner said hoped the New Year would see things start to improve and sp,e normality begin to return.
"I find it hard to believe that as we celebrate Christmas and the New Year, Covid 19 has changed the way all of us work, bringing extra tasks around delivering the same jobs and services both at the council and the private sector, the year has passed with so much uncertainty for many in the blink of an eye… a year in which we as an authority have had to make many changes in the ways we work and tough decisions along the way.
"The New Year I hope will hold more of a reassurance that things are going to get back to some kind of what we call normality in the coming months. The council will hold challenges around budgets; as an alliance I am determined that we will manage our finances well in the face of all that is set before us.
"We as a council strive to continue to maintain the best of our services we possibly can following the steps in our corporate strategy, for the people, for future prosperity, for environmental awareness and for delivery of high quality services.
"Over the festive period we all have choices and responsibility. Just because we can doesn't mean we should. Our actions can have unintended results on the vulnerable and the NHS.
"As leader of Boston Borough Council, I would like to take this opportunity to wish you all a safe and Merry Christmas and a Happy and Prosperous New Year."
The chief executive of the United Lincolnshire Hospital Trust, Andrew Morgan said 2020 had seen "some incredible things happening within the NHS across the UK and most certainly at ULHT".
And he paid tribute to all the staff across the entire trust for everything they had done during the year.
"I think it is fair to say that this has been the most challenging year ever experienced in the history of the NHS and the way teams have pulled together as been nothing short of incredible. The resilience, teamwork and compassion shown by everyone has made me even more proud to work for the NHS, than I already was," he said.
"I also want to thank the people of Lincolnshire for helping us. We know how valuable NHS services are and without you supporting us in a whole host of ways, I cannot begin to imagine how this would have turned out.
"From clapping for the NHS at the beginning of the year, finding appropriate healthcare services and offering your services for free, we have been overwhelmed with support from all over the country.
"There have been sacrifices made by everybody – annual leave cancelled, operations and appointments cancelled, living away from family, working extra hours, not being able to visit patients and working away from usual working areas."
Mr Morgan stressed the importance of all the effort continuing now, and people sticking to the rules and guidelines.
"There is still a way to go and we mustn't become complacent. We're hopeful the vaccine will make a huge difference to the way we live with the virus going forward but until we know what this looks like, we must do all we can to keep the virus at bay," he said.
Looking ahead, he said: "For 2021 I want to be able to say we have got through the worst of the pandemic and that life will have gone back to some sort of normality, but who knows what could happen. What I do know is that the teams at ULHT will continue to work their hardest to deliver the best care to the people of Lincolnshire, no matter what is thrown their way."