Macmillan GPs across Lincolnshire are encouraging people to get in touch with their GP if they're worried about symptoms
Cancer hasn't gone away during the pandemic and the public still need to be vigilant for possible signs and symptoms of the disease.
Liz Ball, chief nurse, Lincolnshire CCG, said: "The latest national figures show a sharp drop in cancer referrals as patients are not coming forward when they have health worries.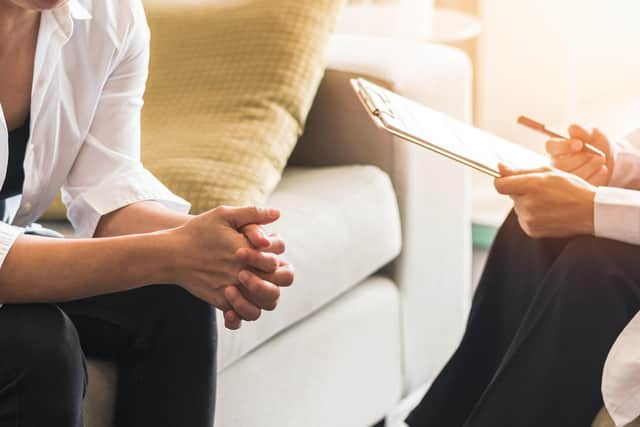 "GPs are also experiencing a reduction in demand, and there is a decline in numbers accessing other key services, such as routine vaccinations and mental health support services."
Liz emphasised that services had changed following Government guidelines, but wanted to reassure people that NHS services in Lincolnshire are safe and available.
She said: "Our services are here and they are safe, and we have worked hard throughout this pandemic to ensure people can access the help they really need.
"To help keep patients and staff safe we have focused on providing online and telephone appointment systems for GPs, pharmacies and mental health services, and if your GP or clinician advises its necessary then essential face to face appointments are also available.
"How you see or access your doctor or pharmacist may have changed, but they are still there for you.
"We understand that the public have not wanted to overwhelm services and we continue to appreciate their support for us, particularly as it has allowed us to look after COVID-19 patients as well as looking after people who need vaccinations, radiotherapy, chemotherapy and other urgent treatments.
"The best way people can carry on helping the NHS is to follow social distancing guidelines and take care of their everyday health, but if you need us we are here for you. "
If you have health concerns or have missed a routine appointment, visit NHS111 online or contact your GP online or by telephone.