'No compromise on pupils' safety' says head of Horncastle Community Primary School
The headteacher at one of Lincolnshire largest primary schools has assured parents that 'safety will not be compromised' ahead of the anticipated return on June 1.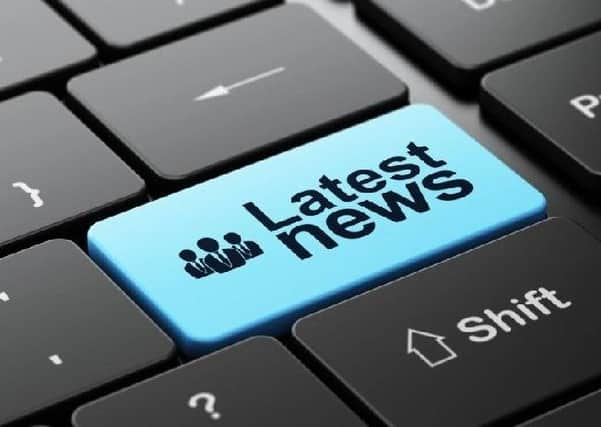 Steve Bladon, head of Horncastle Community Primary School in Bowl Alley Lane, admitted he, other senior staff and governors are still grappling with the complexities of the return.
He confirmed parents had been consulted and the school's leadership team was in the 'final stages' of completing a risk assessment.
Mr Bladon said: "Our doors have been open throughout the two months of lockdown. We have called this 'School Not School'.
"We've offered provision to the children of key workers and also set daily work for children to complete at home.
"Following the announcement that primary schools should open more widely from June 1, I have been working with my senior leaders and governing body to plan our provision for the period between June 1 and the summer holidays.
"There is much to consider, including DfE and LCC guidance, and practical considerations specific to our school.
"We have surveyed our parental community and are in the final stages of compiling a risk assessment.
"In the coming days, I will be contacting parents with a detailed outline of our plans for wider reopening.
"In the meantime, I would like to assure everybody that the safety and well-being of our children and staff will be at the heart of what we do.
"We look forward to having more children back in school but we will not be compromising anybody's safety in what remains a serious health crisis."
The reopening across the country will begin with the youngest pupils in Reception and Year 1, plus Year 6.
Secondary pupils taking exams next year may 'get at least some time' with teachers before the summer holidays.
The Government has yet to reveal specific timings for other primary school years, but it is understood most primary years will have some time in the classroom before the holiday.
Many teaching unions - and parents - are strongly opposed to the June 1 date, saying it should be put back until Covid-19 is firmly under control.
The News has spoken to several parents - whose children attend different primary schools in the area - who said they were 'unlikely' to send their offspring back.
Ministers have indicated parents who don't comply with the June 1 date will not be fined.
One of several issues facing local schools, including Horncastle Primary, could be restrictions on car parking in Bowl Alley Lane at the start and end of the school day (see story below).
Many pupils face lengthy journeys to and from school from villages where there is no provision for public transport.