No parades in Rasen and Caistor but 'Every Poppy Counts'
Remembrance Sunday will be very different this year, but the message is still the same 'We will remember them'.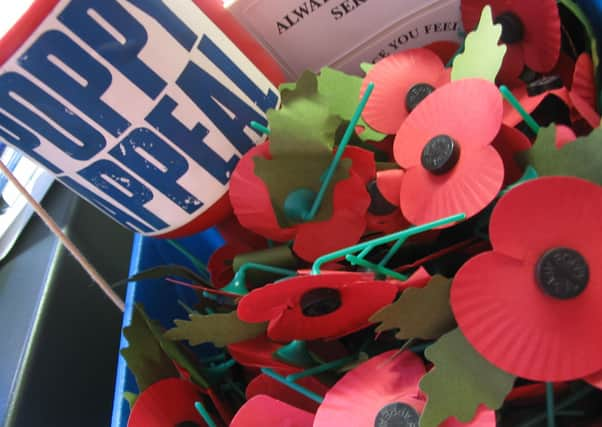 Market Rasen's parade usually stretches the length of Union Street when it turns down towards the town's war memorial.
This year, there will be no parade or large memorial service.
Instead there will be a low- key wreath laying at the war memorial, with just one representative from the Royal British legion, town council, uniformed services and local schools paying their respects.
A bugler will sound the Last Post and Reveille around the two-minute silence at 11am.
It is a similar story at Caistor, where wreath layers will line up in Buttermarket to await their turn to lay a wreath at the town's memorial.
The Rev Canon Ian Robinson will lead the Act of Remembrance, when the roll of honour will be read.
However, Louis King, chairman of the Caistor & District Royal British Legion hopes the whole town will still be able to play their part and pay their respects.
He said: "Our main aim is to keep people as safe as possible.
"We have arranged to have the Last Post and Reveille played over loud speakers, which we hope will be heard by all.
"We encourage people to stand on their doorsteps at 11am on Sunday, November 8, and observe the two-minute silence."
One thing that will still be the same - almost - is the annual Poppy Appeal, which runs from this Saturday, October 24, to Remembrance Sunday, November 8.
Shops, pubs and schools will all have boxes, where poppies can be picked up and donations made.
Les Tranter, secretary and Poppy Appeal organiser of the Tealby & Market Rasen branch of the Royal British Legion, said: "There will be no house to house or street collections this year, but poppies are still very much available."
Louis King is making sure all Caistor residents will also have plenty of opportunity to pick up a poppy, too.
He said: "As well as the shops and schools, there will be a poppy stall in the market place on Saturday, October 31, and Saturday, November 7.
"With no house to house, this will make a big difference to the total we usually collect in the town and surrounding villages.
"We hope people will continue to be as generous as possible this year as every poppy counts."
For more information about Caistor Remembrance Day, poppies or making a donation, call Louis King on 01472 851238.
Display a poppy in your window
Earlier this year, windows were filled with rainbows to support the NHS. 
For Remembrance Sunday, Market Rasen Action Group (MRAG) is encouraging people to display pictures of poppies as a sign of respect to the fallen and support for our armed forces community. Create your own poppy or download one from the Market Rasen Action Group News Facebook page.
Poppy posters can also be downloaded from the Royal British Legion website at www.britishlegion.org.uk where donations to this year's Poppy Appeal can also be made and more information on the work of the charity can be found.