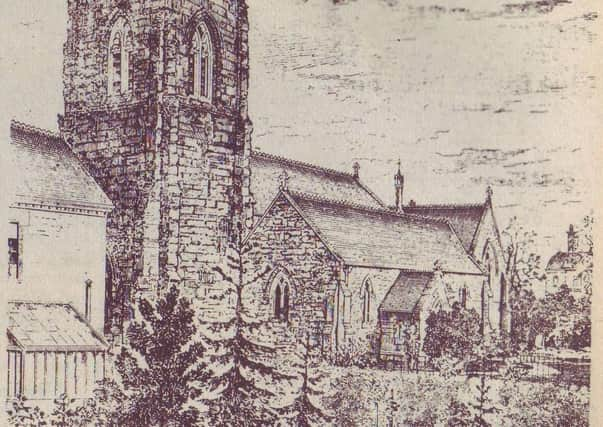 This one is from 1978, when the former Rasen Mail editor thumbed through some of the parish magazines from around 1900.
The extracts give a snapshot of life as a new century and the end of the Victorian era dawned.
February 1901 - Queen's death
The past month has witnessed an event which must be regarded as a national and world-wide sorrow, the death of our beloved Queen.
She has been a good monarch and also a good woman, a good wife and mother.
Our prayer is at Market Rasen that she will ever be a priceless example to the nation.
An overflowing congregation assembled at the memorial service at the parish church.
The pulpit, altar and reading desk were suitable draped with mourning.
Great pains had been taken by the ladies in this arrangement.
Mr J Barker, Queen Street, kindly lent some of the drapery.
Market Rasen has not escaped the epidemic which is sweeping over the east coast of England.
We hear as we go to press of several critical cases in the town.
Such occasions as this remind us how near we are to death.
The best preparation for a Christian death is a Christian life, even though we shall not all die from this epidemic.
One event of importance to us in the past month was the gathering of Scripture Union members for a special meeting.
We hope to hear of new members being enrolled but the next meeting is unavoidably postponed for a month.
Editor's note: Both cholera and small pox were prevalent in England during this time, could the epidemic have been either of these?
Infants at the Sunday School had their summer treat, which lasted from 4pm to 8pm.
At 4pm they were brought down from their school to the Waverley Hotel where Mrs Reed had provided a bountiful tea.
At about 5 o'clock they adjourned to a field, kindly lent by Mr Tillett.
The little ones were looked after throughout the evening by their teachers, Miss Melton and Miss E Singleton, as well as the vicar and Mrs Melville, Miss A E Rhodes and Mrs Walker.
We want to thoroughly clean the church walls as well as to raise money to clear off the debt at the schools.
The forthcoming bazaar will also, we hope, raise money for the provision of additional ministerial help.
Our lady friends are now busily employing their deft fingers in preparations for the stalls.
We have been spared the mercy of God to enter upon the opening year of a new century. Probably not one of us now living will see its end.
The 20th century will very likely see wars and rumours of wars, the restlessness of the new age which is opening.
What does our nation expect from its subjects? What does each one of us hope for?
We must be stirred to a deeper realisation of the responsibility of life.
It is important that our desires should be pure and our aims lofty.
We must be stirred to more strenuousness, more self denial, more purity of life, more love of truth, more kindness and charity, more desire for and belief in religion.
In this way, Market Rasen can go forward.