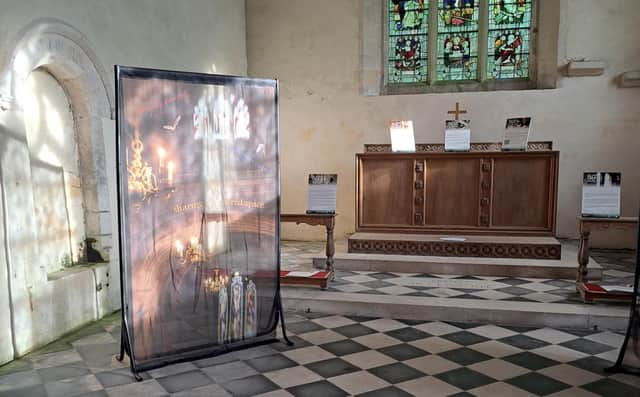 The installation, entitled On A Wing And A Prayer, is displayed at Holy Trinity Collegiate Church and was commissioned by Bats in Churches, a five-year, £5million partnership between Bat Conservation Trust, Natural England, Church of England, The Churches Conservation Trust, and Historic England.
Funded by the National Lottery Heritage Fund, the project aims to help church communities find ways of co-existing in harmony with their resident bats.
Holy Trinity church is an important place for bats, as it is home to up to seven different species of bat including breeding populations of soprano pipistrelles and Daubenton's bat – with no other site in Lincolnshire known to support as many species.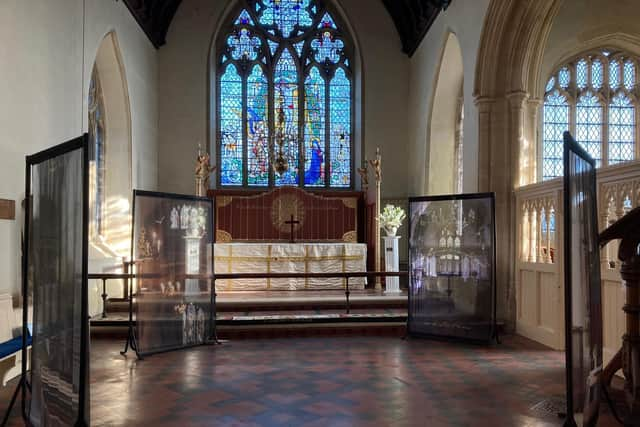 The church community has built a partnership with local bat workers and enthusiasts at the Lincolnshire Bat Group, and uses the bats as a unique selling point to engage visitors, with bat-themed events and even their own Tatty Bat mascot.
Created by professional artist and Bats in Churches volunteer Ilene Sterns, On A Wing And A Prayer is an immersive and multi-layered artwork set to recordings of bats inside churches, slowed down to be audible to the human ear.
The artwork was commissioned by Bats in Churches to highlight the long-standing relationship between bats and churches, and to commemorate the project after it concludes later this year.
Ilene said: "As an artist, I have always found inspiration in nature and history and as a Bats in Churches volunteer I have spent many hours marvelling at the remarkable winged mammals that make these ancient buildings their homes."
The church will now celebrate its resident bats by hosting On A Wing And A Prayer until March 26.
Honor Gay, engagement officer at Bats in Churches, said: 'We are thrilled to have commissioned Ilene to create this atmospheric and immersive artwork celebrating our project.
"So far On A Wing And A Prayer has been a huge success, and we are very excited to take the artwork to Holy Trinity where it will celebrate and highlight this outstanding example of harmonious co-existence with an extremely rich population of up to seven different bat species."