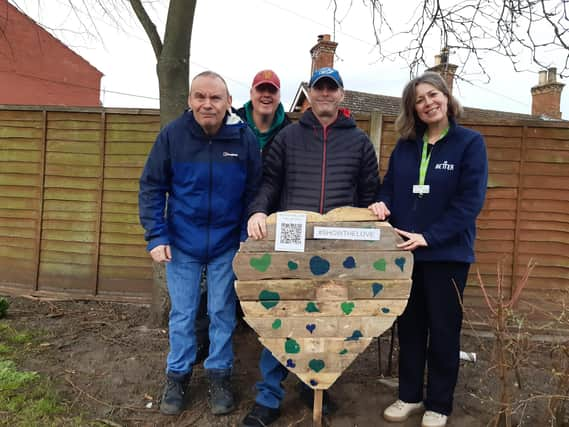 It is all part of the #showthelove campaign, which has been taking place every February since 2015, to highlight the need to see a safer, greener future for generations to come.
The library joined forces with the town's Old Station Group and the Lincolnshire North federation of WIs to work on the display.
Library manager Kay Turnbull said: "When I heard of the #showthelove campaign from the WI, I knew it was something we would like to help promote.
"The library's craft group and members of the Old Station Group, who visit us weekly, have all helped create the hearts and clearly enjoyed doing it."