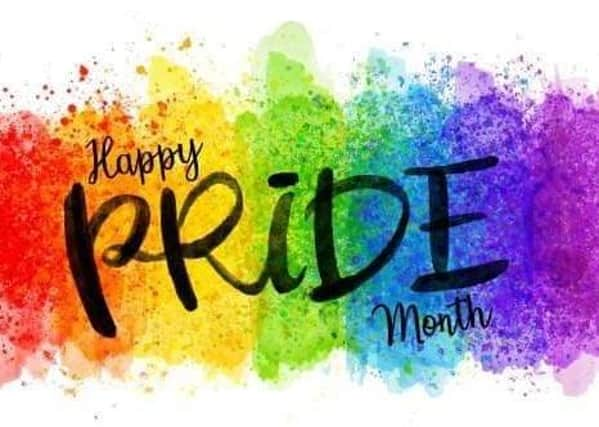 Stephanie Dale, who served as Lincolnshire's first transgender town councillor, has run an LGBT group in Sleaford for four years.
She explained: "We only have what we know as 'Pride' today because of the events of the Compton's Cafeteria and Stonewall riots and because activists fought for our rights."
Pride events across the country and around the world have had to be cancelled or postponed due to Covid19 lockdown and so Stephanie said they are resorting to doing things online.
She said: "Our aim on Sleaford LGBT is to do as much as we can online for everybody during the pride month of June."
She has asked if North Kesteven District Council will fly the pride rainbow flag at its offices, adding: "The support we've had recently within the community, from both local and district councils, has been heartwarming. And the community we live in, have by and large, been wonderful.
"We have many local artists, and some further afield also, that are performing various live shows - a Virtual Pride. Both my local Facebook groups, Love Sleaford and Sleaford LGBT, have teamed up with the wonderful Nicholas Bradford-James, who's masterminded an online show called Loose Lincoln - a similar platform to Loose Women. Boxing promoter Kellie Maloney will be appearing on the show alongside myself. We also have two other wonderful artists, Frizz Frizzle and Ashley Hill, who regularly do live session shows full of comedy and general chit chat.
"Pride month, is for everyone. So we're doing everything we can to make everyone included in our online Virtual Pride events."