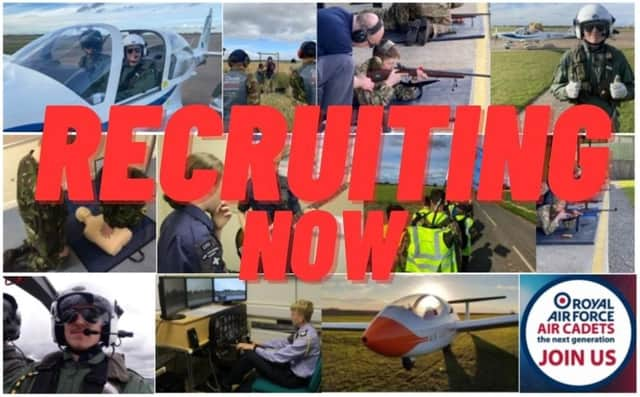 ​The event is for anyone interested in joining the Squadron, along with their parents or guardians, and places are limited, so registering is a must.
A spokesman for the Squadron said: "During the evening you will get to find out what we get up to in the RAF Air Cadets - what we can offer, plus the opportunity to meet staff and cadets and ask questions.
"For anyone who wants to get involved and try shooting, gliding, flying, adventure training and learn leadership skills, study aviation, cyber, radio and space, first aid, take part in sports, participate in the Duke of Edinburgh Award scheme, as well as meet new friends and gain nationally recognised qualifications, this is the place to be, so come along and see us on our Open Evening."
They added: "Please remember, young people must be accompanied by a parent or guardian to the open evening."
You can join the cadets when you are between 13, (or 12 if you are already in year 8 at school,) and usually leave when you're 18. The latest age you can join is before your 17th birthday.
To find out more, or register interest to attend the Open Evening, email: [email protected]
An information pack and application form will be emailed out, which can be completed and handed in at the end of the Open Evening.
A second evening will be held on Friday April 14 and the new intake night will take place on Tuesday April 18.