Our Lockdown Writing Competition winners!
A short story inspired by Easter Bank Holidays in Skegness is the winner of the Skegness Standard Lockdown Writing Competition.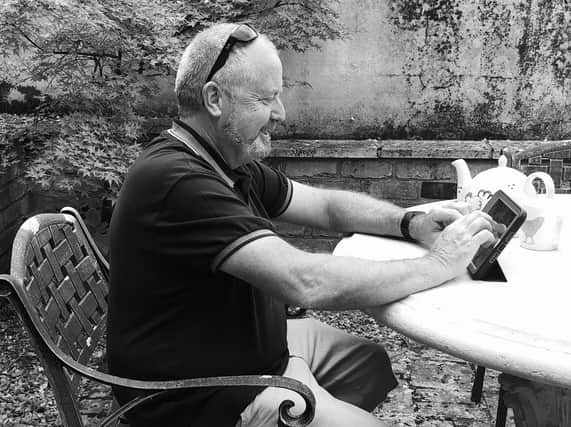 What a Difference a Year Makes was written by 56-year-old John Baker, who is retired and lives in Chapel St Leonards.
John said he was delighted to win. "It's my first venture other than two stories I had published in motorcycle magazines in the early 80s!
"I was inspired as I had literally just retired and was in lockdown and wanted a break from painting the fence.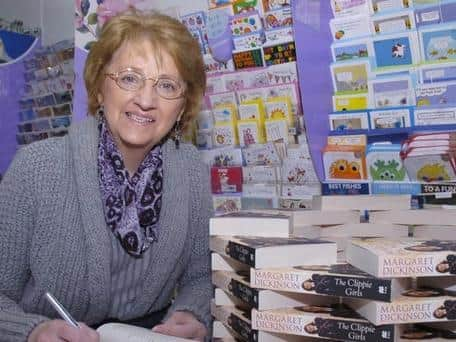 "Prior to retirement I headed up overseas investigation teams into humanitarian aid fraud, and fraud and corruption in sport, shipping and mining, so it was a welcome diversion from writing reports and statements!"
John wins a signed hardback copy of The Poppy Girls, written by best-selling author Margaret Dickinson, one of our judges. Second and third place winners will also receive parerbacks written by Margaret.
All of our winners will see their work published in the Skegness Standard and on display in an exhibition being planned to document lockdown in Skegness in art and images.
In second place is Triggers by Joan Guyll, who will receive two paperback novels, and third is Dear World by Sue Wilson, who also wins a paperback.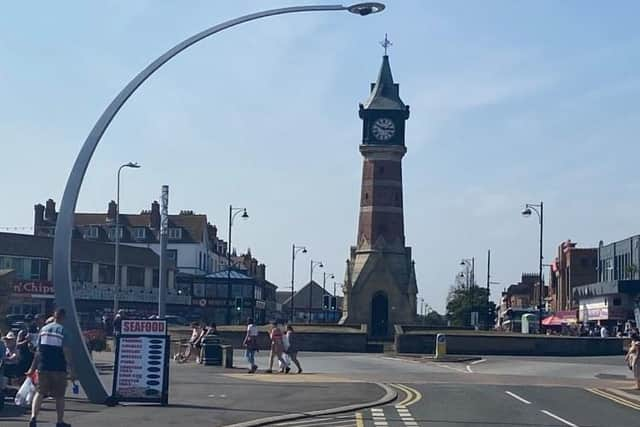 Judge Margaret Dickinson said: "I am delighted to announce the winners of the Skegness Standard writing competition.
"My fellow judge John Cowpe and myself enjoyed reading all of the the entries and appreciate the writers' efforts in such a challenging time for us all.
"Like me, they have been making good use of 'lockdown'.
"I have completed the first draft of a new book and I am now busy editing and correcting it before it goes to my editor at Pan Macmillan.
"This is what is called a stand-alone book and, after spending three years with the Maitland family, it has been great to be able to create brand new characters and settings.
"I haven't got a definite title for it yet, but here is a brief description: Two young women from very different backgrounds meet in the Second World War and are plunged into a life where security and discretion are paramount. But both have secrets of their own to hide…"
Judge John Cowpe commented: ""I thoroughly enjoyed reading all the stories. The winning entry captured the essence of Skegness in drawing a picture of the contrast between the resort in normal times and in the coronavirus lockdown.
"Several of the other entries had imaginative and, in some cases, very personal takes on the strange times we are living in. I hope the Standard will make the competition an annual event to help stimulate an interest in creative writing."
WHAT A DIFFERENCE A YEAR MAKES!
Easter Bank Holiday Monday 2019
The noise! Children laughing, some screaming, more screaming than crying, demanding toys, ice-creams and wanting to go home. The jingling sounds of the amusement arcades along the Grand Parade, beckoning the throng of holidaymakers to part with their cash in exchange for a moment of distraction.
The low bumble of boy-racers' cars, with exhausts possibly larger than their engines and the boom-boom-boom of some godforsaken bad music, the guttural roar of straight-through pipes of the group of motorcyclists cruising down the Tower Esplanade combine with the sounds of gulls circling overhead waiting for a single vinegar-soaked chip to fall from the polystyrene tray.
The strained lyrics pumping out of every bar's karaoke system, lifting the singers to a far-away time and place, maybe a memory, maybe a never-fulfilled dream creating a ripple of sniggers and laughter, or nods of approval from the crowd.
That smell. A curious but comforting combination of chips, fried onions and candyfloss. A plethora of synthetic vape flavours mixed with the cloying smell of cannabis that has crept into every town over the last five years; long gone are the halcyon days of walking past a pub with the comforting smell of stale beer and nicotine belching out of the extractor fan cut into the Saloon Bar window.
The drifting smell of two-stroke fuel from the scooters mix with the hint of body spray and cheap perfume.
What a view! Hundreds, no, thousands of people, bustling along the pavements, crowding cafes and bars, pouring over pavements into the path of less than sympathetic, lycra-clad cyclists. Pushchairs, wheelchairs, mobility scooters cleave their paths through the crowds, the wake filling quickly with
shuffling families staring into their mobile 'phones. Litter, litter, litter. John Hassall's Jolly Fisherman looks on from his Tower Garden sanctuary.
Welcome to Skegness – a place of annual pilgrimage to caravans, Butlins or simply a day trip.
Easter Bank Holiday Monday 2020
The noise! No music, no people, no cars – more silent than Remembrance Sunday. You can actually hear the wind and the distant sound of waves breaking along the North Bracing. Gulls, no longer drowned out by the human pollution, fill the air with their pitiful cries, most likely hungry as the
detritus of chips, trodden burgers and dropped ice-creams are no longer here.
The breeze – you can hear the breeze. A bee flies past.
That smell. Usually reserved for the winter months, you can detect the salt in the air; salt from the sea. Unusually, it is combined with the heady smell of blossoms from the parks and a hint of freshly-cut grass. Nothing more.
What a view. Eerily still, the only movement are the fluttering flags. Not a soul. The very few vehicles are parked with no owners in sight. It's a scene we've never witnessed before in April – something like a movie.
The blue sky, free from the high-level, drifting vapour trails from aircraft cutting their way to and from Amsterdam, Rotterdam and Hamburg. The arcades are shuttered, shops are closed, bars still displaying posters of events that never happened – time is standing still.
Stand still for long enough, you can see the hand of the Clock Tower moving. Tide and time wait for no-one. Stands the Clock Tower at ten to three? And are there chips still for tea?
It's like a war-zone but without the destruction. Scenes from TV of the assault on Syria, or the wasteland of Chernobyl, still fresh in our minds – empty streets – nothing moving; a once busy town reduced to what looks like a photograph, held frozen in time.
But there is still life here – behind the 'Save Lives – Support our NHS' posters, life still goes on.
People are still glued to their 'phones, but more so than ever as the simplest of things that we once took completely for granted are now seen
as far-off luxuries – meeting friends and family, sitting on a bench eating chips, sitting outside a bar with a cold beer; a high-five, a handshake or a kiss now long-forbidden.
Welcome to Skegness – for 2020 at least, no longer a place of pilgrimage to caravans, Butlins or simply a day trip.
"Skegness – is so bracing" read the 1908 poster; it's a town I visited as a child, and as an adult have chosen to live in. It's a town of two halves; the bustling summer madness and the desolate winter solitude.
But now, there's a New Order, Skegness and the East Coast bracing themselves against the world's worst virus – the stalling of life as we know it. Thousands have died across the globe; businesses have folded and lives will have changed beyond belief; nature is taking back the towns
and cities. Life will go on, but what will Easter Bank Holiday 2021 bring? Let's hope and pray for the madness I love to return and that which brings people to Skegness again and again…