​​Out detecting for Kelsey SOS fundraiser
Local people gathered with metal detectorists from as far afield as York, Leeds and Rotherham recently to help raise funds for SOS North Kelsey's campaign.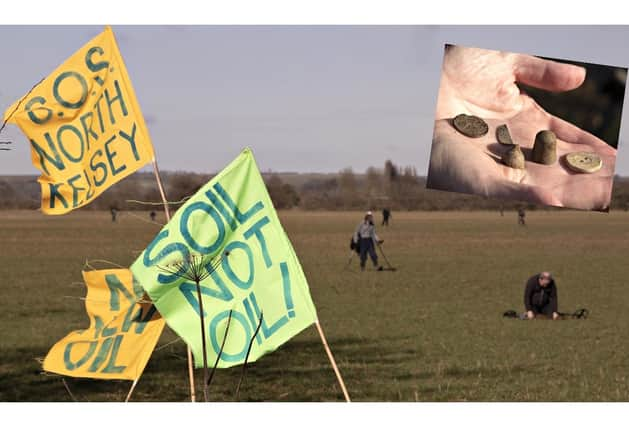 Finds on the day included miscellaneous coins, artefacts and even a lucky horseshoe.
Home-baked cakes and savouries were provided by local residents and a hamper of Lincolnshire food products was offered as a prize.
SOS North Kelsey opposes plans for new oil exploration on farmland at North Kelsey Moor near Caistor and this was one of several events to raise funds for a forthcoming planning appeal, although the date of the appeal has not yet been announced by the Planning Inspectorate.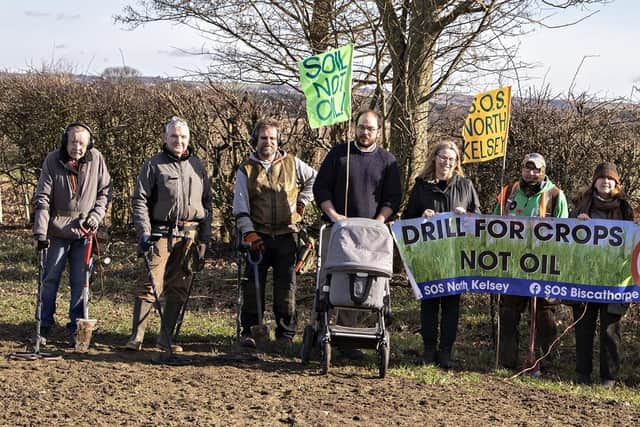 Amanda Suddaby, member of SOS North Kelsey, said: "Everyone who could say no [to the plans] has said no.
"Opening new fossil fuel exploration schemes should be a thing of the past.
"If the government overturns this decision, it will be a step backwards for local democracy, and for their commitments to address the climate emergency."
As previously reported, Egdon Resources first applied for planning permission in 2014 and began work on the entrance track three years later.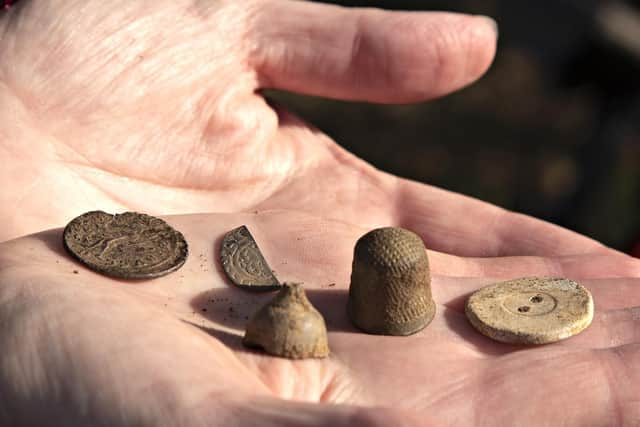 Since then, they have applied for multiple time extensions and alterations
to expand the site, however no further work has been undertaken.
As a result, the oil company submitted an appeal to the Secretary of State in a bid to overturn the county council's decision.
SOS North Kelsey has set up a GoFundMe page to help pay for experts to support their case at the appeal, when they will be asking the Planning Inspectorate to uphold LCC's decision.
Ms Suddaby said: "We are really grateful to our local landowner who gave permission for this event in order to help raise funds."
Joe, a local archaeologist added: "Events like this are an excellent way of gettingpeople to engage with their heritage, plus it's raising funds for a really important campaign."