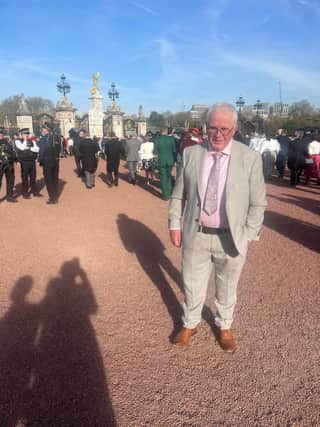 Michael Galligan, who is the main man behind the Caistor in Bloom floral displays, travelled to London on Wednesday for the event at Buckingham Palace, accompanied by his daughter Kate.
He said: "I got an invitation to Buckingham Palace, as someone had nominated me. I never found out who it was and for what. I assume it was for the volunteering work I do for Caistor in Bloom.
"It was much appreciated by me and Kate; it was a wonderful occasion."
The Caistor duo were among the 8,000 people gathered in the palace's garden from across the world for the first of the annual garden parties, on May 3, which also marked the coronation.
MIchael added: "I had the pleasure of meeting some great and marvellous characters from every walk of life. It was a truly enjoyable experience."