Parade plans for ​Remembrance Sunday in Rasen
​Plans are in place for the annual Remembrance Parade, which will take place this Sunday (November 12).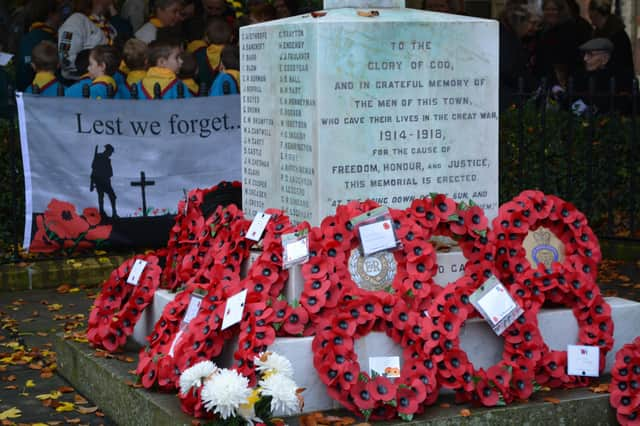 The parade will line up in the market place at 10.40am under the direction of parade marshall Mick Kenning.
Led by members of the Market Rasen Town Band, the parade will march off at 10.45am via Queen Street and Union Street to the war memorial in Chapel Street.
For the safety of all involved, road closures will be in place for Queen Street (near Mill Road and the junction of Oxford Street at the traffic lights), Waterloo Street (near Church Street), George Street (near Church Street), the Market Place, Chapel Street (near John Street and near Oxford Street).
The wreath laying ceremony at the war memorial will follow the parade, led by the mayor of Market Rasen.
A copy of the service will be available at the ceremony.
One notable absence at this year's event will be Isla, the Clydesdale mare, who was first part of the parade to mark the centenary of the end of the First World War in 2018, to recognise the animals as well as people who have died in conflicts.
Sadly, as previously reported, Isla died just before Christmas.
Owner Joanna Webb is currently training up a new horse, Samson and while he is not yet ready to lead the parade as Isla had, he will be making an appearance, weather permitting.
Joanna said: "Samson is only seven, so still just a baby, with lots to learn, but we will be introducing him to the parade by standing in Chapel Street."