Park renamed in Queen's honour
In a gesture of respect and admiration, the new park and gardens in Church Square at the heart of Scunthorpe have been officially renamed the Queen Elizabeth Memorial Gardens.
The renaming has taken place on the first anniversary of the Queen's death, with Scunthorpe MP Holly Mumby-Croft attending to mark the occasion.
A plaque marks the new name, a sculpture has been commissioned, which will be installed at a later date, and an artist is set to be appointed to depict a mural in the recently refurbished park.
Council leader Rob Waltham, who suggested the renaming, said: "This is a lasting tribute to the late queen's exemplary leadership and unwavering dedication to her people.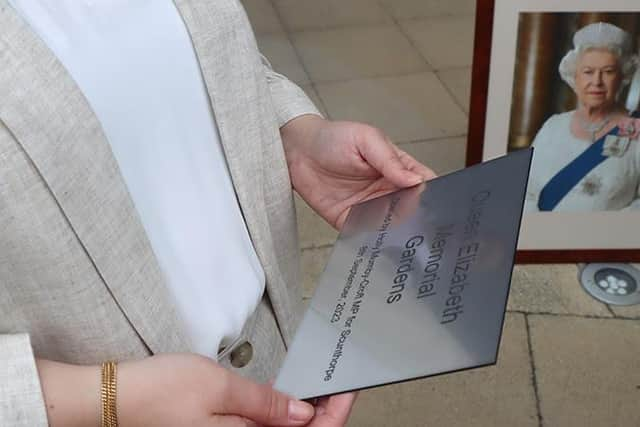 "It is fitting that it is happening in one of the area's newest developments, the tranquil setting of the urban park, showing that while we respect the past we are also looking forward to a bright future.
"I hope everyone who comes to the Queen Elizabeth Gardens, whether to enjoy one of the many events taking place here, to visit 20-21 Visual Arts Centre or just for a relaxing stroll takes a moment of quiet contemplation and gratitude for the late queen's unwavering service."
The newly-christened Queen Elizabeth Gardens in Scunthorpe was built following a £1m investment from the Government as part of the Towns Fund.
The ambitious transformation is benefitting visitors to 20-21 Visual Arts Centre and Scunthorpe Central, as well as students who attend the UTC.
It is part of the £3.6bn Towns Fund initiative, and is additional to the £10m funding boost to redevelop the former market site as part of the Future High Streets fund.