Pedal Power-ing up for Naomi's Garden
​Those who enjoy a spin class – or who just want to take on a challenge for a good cause – can get in a spin to support a fundraiser for Naomi's Garden.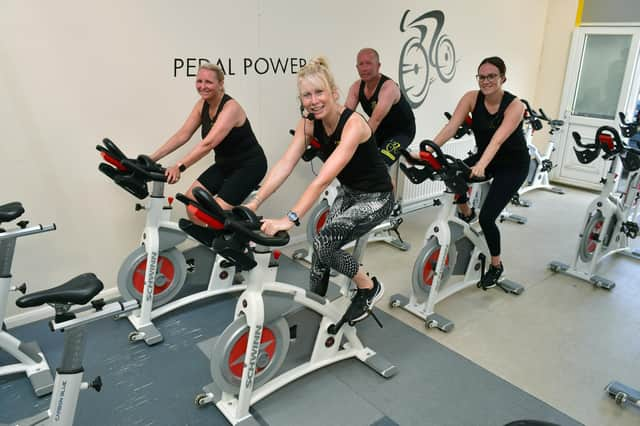 ​Naomi's Garden runs conductive education, SEND and HAF services for children and adults with movement and genetic disorders such as Cerebral Palsy, Parkinsons, Down's syndrome, MS and Long Covid, and was set up by Sarah-Jayne Walker in memory of local girl Naomi, who she knew from their childhoods, and had cerebral palsy.
And now Pedal Power, run by Sara Richards and based at Tattershall Way on Louth's Fairfield Industrial Estate, are hosting their Spinathon this weekend to help raise money for the vital charity – the only one of its kind in Lincolnshire.
Sara said: "People say such lovely things about Sarah-Jayne and Naomi's Garden and what she does, and I'm absolutely on board with raising money for them."
The Spinathon will see the 13 bikes in use from 7am to 7pm on Sunday July 23, with businesses also being invited to sponsor one of the bikes.
Sarah-Jayne said: "A huge thank you Sarah and everyone at Pedal Power who have very enthusiastically organised and promoted this incredible fundraiser!
"I am very excited to try spinning for the first time in solidarity with those who are raising money for us!
"Also a huge thank you to local businesses who have sponsored bikes too!
"To have so many businesses and individuals behind the work we do at NG is mind blowing. From all of us, Thank you!"