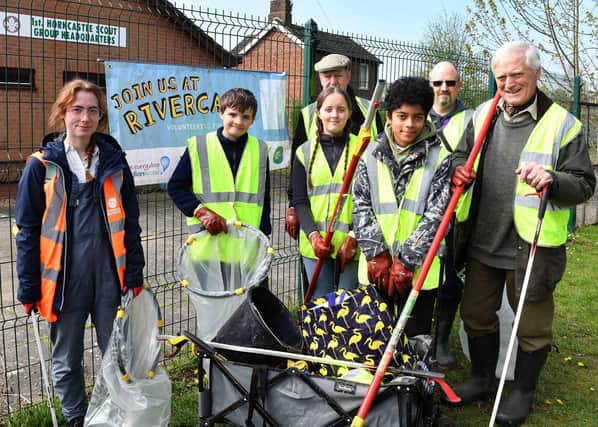 ​Horncastle Rivercare began the weekend with a river clean-up on Saturday morning (April 29), congregating at the Scout Hut in Cagthorpe to begin a clear out of the River Waring.
The team of all ages spent a few hours picking litter out of the river and generally clearing up the area to make our rivers cleaner, and picked six bags of rubbish out of the river – as well as a large traffic cone, a car tyre, a beer keg and an office chair!
Efforts are now being made to reunite the owner of the beer keg with the vessel.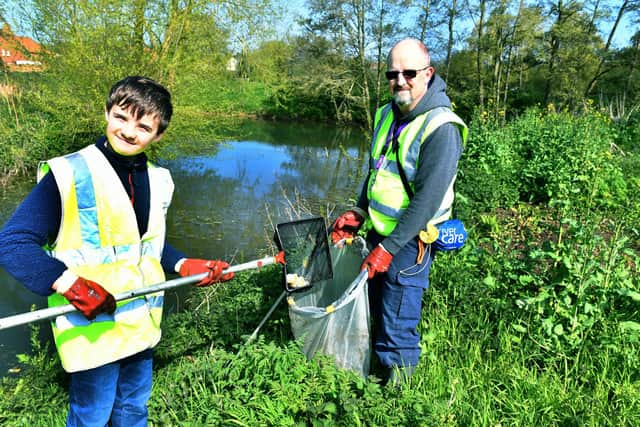 Then the ECOHUB was held at Horncastle Community Centre, from 11am to 3pm, where the people who are doing their bit to help the environment in our area were running stalls.
Representatives from the East Mercia Rivers Trust, Horncastle & District Scrubs, Horncastle in Bloom, and more were demonstrating how they have been helping the environment.
Pupils and staff from Banovallum School were also discussing their birdboxes, and Horncastle-based business Polypipe were talking about their efforts to use recycled plastic and rainwater.