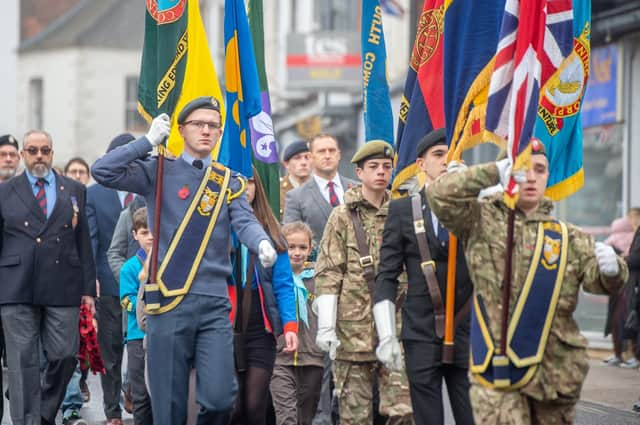 PHOTOS: Louth pays its respects on Remembrance Day
As the country stood still at 11am to remember those who lost their lives fighting for our country in the two World Wars, Louth paid their own respects here locally.
Published 14th Nov 2022, 11:51 BST
Updated 15th Nov 2022, 09:49 BST
Louth saw hundreds turn out to the Remembrance Day parade on Sunday, with representatives from many of the town's community groups.
The parade gathered at the Royal British Legion on Louth's Northgate at 10am, and marched through town to the war memorial.
When they arrived at 10.30am, members of the clergy welcomed the community and the various groups, members of the Armed Forces and emergency services laid their wreaths at the memorial.
Following The Last Post, the parade then marched to St James Church where a service of Remembrance was held, and afterwards the parade marched back down to the RBL.
Photos: John Aron Photography