Photos: Talented readers captured these magnificent shots
Check out some of the latest shots sent in by our talented readers.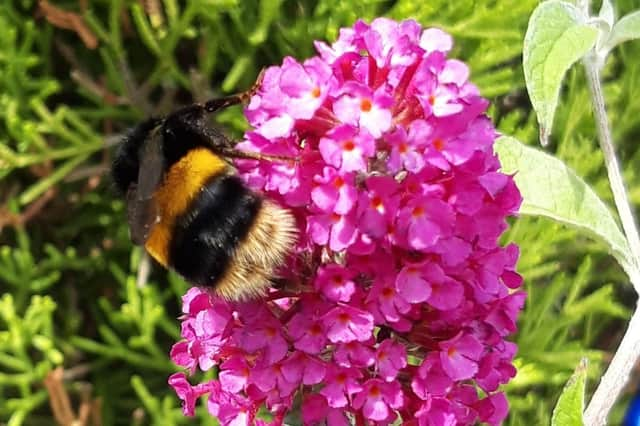 Diana Wood of Gateford snapped this picture perfect close-up of a bee collecting pollen from a buddleia.
Here is a round-up of the new batch of photographs sent in by our readers. If you would like to feature on this page, send in your photos, with details of where they were taken, to [email protected]
David Hodgkinson captured this striking view of a paraglider against the golden glow of the sun, taken in Bulwell.
Andy Gregory snapped this impressive close-up of a willow warbler singing its heart out.
David Hodgkinson captured this incredible shot of a tame robin eating food from his hand, taken along the Cossall Canal.
This idyllic shot of Black Hill Clump in Worksop was snapped by Lynda Blackshaw.
Ivan Dunstan captured this impressive shot of a little egret, standing on a log.
Janet Hughes took this fabulous close-up of a snail crawling across the grass in her back garden.
A delightful shot of golden rod in full flower, taken on Rayton Lane in Worksop, another great shot by our regular snapper Lynda Blackshaw.
This beautiful shot of a comma butterfly resting on a leaf was another fabulous shot snapped by Diana Wood of Gateford.