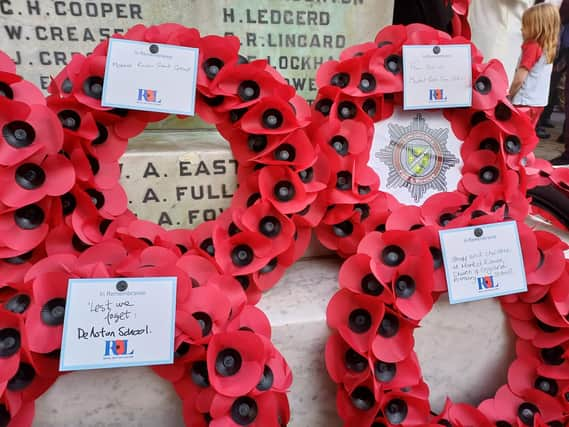 Picture Gallery: Rasen remembers
A large crowd filled the area around the town's war memorial to pay their respects to the fallen.
Published 12th Nov 2023, 22:22 GMT
All ages were represented and a hush fell as the standards were lowered and the Last Post was played by Rob Tinker ahead of the two-minute silence.
Wreath laying followed, led by the Mayor of Market Rasen, Jo Pilley.
The Chairman of West Lindsey, Stephen Bunney, then laid his wreath, followed by veterans, members of the uniformed services, local organisations and youth groups.
The town's church leaders led the short Service of Remembrance.