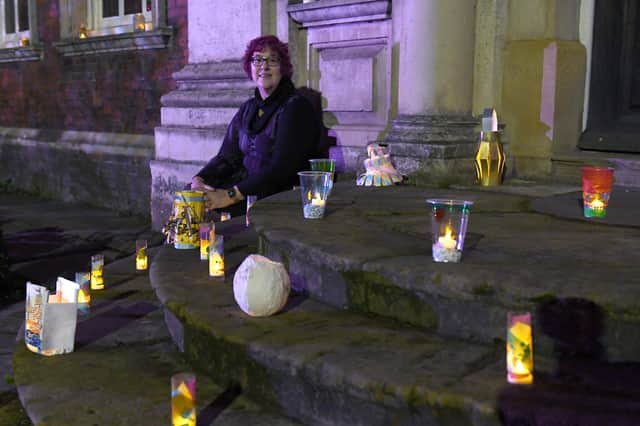 Transported arts group put on the 1620 Lanterns event and asked businesses, householders and schools to join in with their own lanterns.
It was a celebration of the 400th anniversary of the Mayflower – but it took on a new significance in the light of the Covid-19 pandemic.
Kathleen Smith, who co-produced the event, said: 'It went very well, the public who were passing by and out looking for the lanterns appreciated it.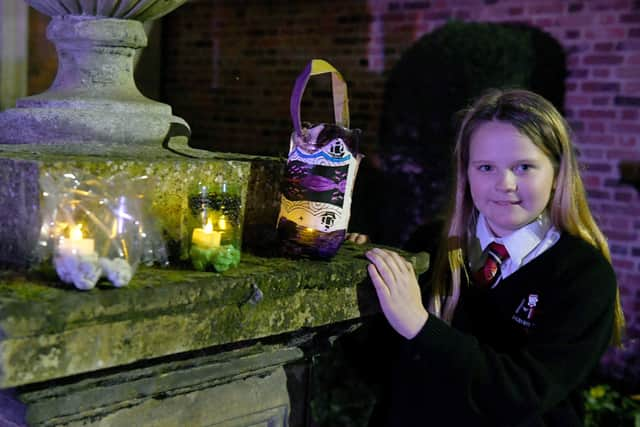 "Many said that the candles symbolised hope and that it was nice to see something positive happening in Boston at the moment. They liked looking at all the individual lanterns and designs created by members of the community.
"We had a great response from the community. Special thanks to Boston Council, Fydell House, Guildhall, Shodfriars, Restore Church, Willoughby Road Allotment, Hawthorne Tree School and Fishtoft Academy for their lanterns and displays and all those who made lanterns and put them in their windows.
"The candle is a symbol of hope and light through dark times so we hope 1620 Lanterns gave a bit of light in people's lives at a difficult time."