PICTURES: Great turnout for Santa runs in Skegness and Wainfleet
More than two hundred people braved chilly, showery conditions to bring some festive cheer to the area at annual Santa runs.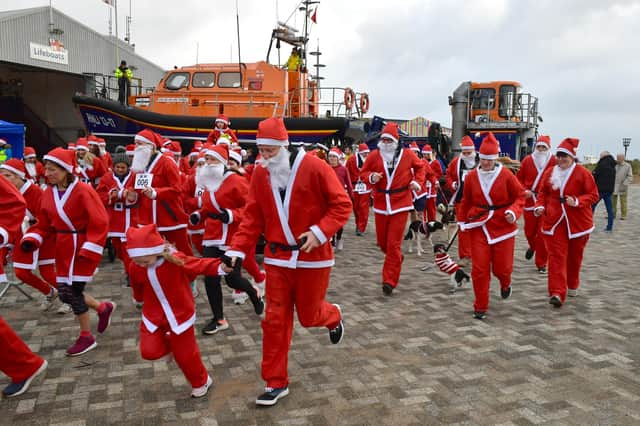 Two 5k events took place on Sunday – with the one in Skegness organised by the Rotary Club and the RNLI and the Rosey Nosey event in Wainfleet run by the local Lincolnshire Fire and Rescue crew and Batemans.
In Skegness, competitors ran along the seafront to boost the RNLI and local charities. "We were pleased with the turnout as it was our first big event since Covid," said Mayor of Skegness Coun Tony Tye, who was wearing two hats on the day as he is also a Rotarian.
Once hundred and 69 runners turned out for the Wainfleet event, which started at Bateman's in aid of the Firefighters Charity. Competitors included fire crews from Wainfleet, Alford, Spilsby, Leverton and Kirton and Chief Fire Officer Mark Baxter.
One of the organisers, Kevin Beard, said: "It's been great to see so many support the event."