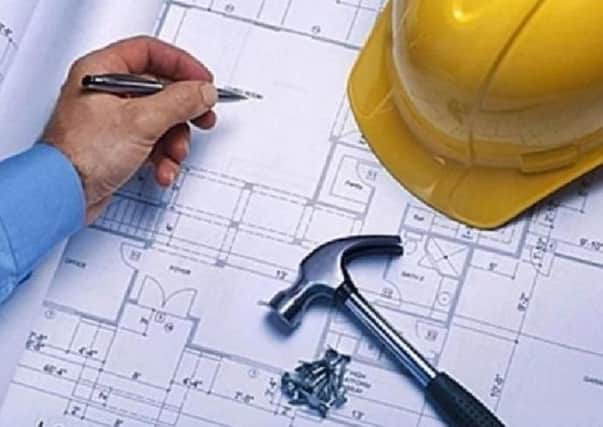 The application has been submitted by Mr John Scholey - Baumber Parochial Church Council.
Mr Scholey is seeking permission to recover the nave roof of St Swithins Church using terne-coated stainless steel to replace lead covering that was stolen.
A Design and Access statement submitted with the plans added: "GMS Architecture were asked to visit the church to inspect the nave roof following a lead theft on December 6, 2019.
"Thieves had gained access to the roof and removed the majority of the lead covering, leaving the nave unprotected from the elements.
"The PCC has been prompt in sheeting over the roof to prevent rainwater ingress.
"However, the temporary covering is liable to damage due to windy weather and should be regularly inspected, and not relied upon for a long period of time.
"It is clear that the roof needs to be repaired promptly in order to ensure the structure is weathertight.
"Given the listed status of the church, it would be preferable to replace the stolen and damaged lead with a like-for-like replacement.
"However, the risk of a further theft is very high, and it is now reluctantly accepted by the relevant statutory bodies that replacement with a material 
with little scrap value, such as terne-coated steel, is the more practical and realistic solution."
No comments or objections have been submitted to the plans.
The works do not require Listed Building Consent as the church is an active place of worship and therefore has Ecclesiastical Exemption.