Oliwier was last seen near the riverbank at The Flood Road bridge in Gainsborough late on Monday, May 22.
Superintendent Phil Baker said: "The last three days has seen a significant round-the-clock effort to find Oliwier. This has included searching abandoned buildings along the River Trent where he was last seen, searching footpaths, undergrowth, and local farmer's fields, as well as speaking with friends, family, and his school, and reviewing CCTV footage and social media accounts.
"Having carefully pieced together Oliwier's movements since he was last seen on Monday evening, we are now in the sad position to say that we believe he has entered the water.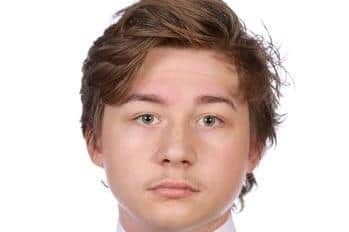 "We have come to this belief after viewing CCTV footage which shows someone entering the water near the riverbank at The Flood Road bridge in Gainsborough at around 9.20pm on Monday, May 22.
"This is around the same location and time we had a last confirmed sighting of Oliwier. Because of this, we are now treating this as a recovery operation, and focusing our efforts in the water and along the water's edge.
"Today, we have deployed a boat fitted with sonar from the Environment Agency to help our search in the water along with teams from Humberside and Nottinghamshire Police, and divers will also be on scene.
"We are also using our drones which are more manoeuvrable than a helicopter and allows us to get closer to the river, to assist our search efforts. We would like to recognise the enormous support shown by the local community, which has included sharing information and local searches.
"We'd ask that they now hand over the searching to our trained officers for their safety, as the banks of the river can be treacherous and the water is very fast-moving.
"We continue to be open to new lines of enquiry, so we ask that the public continue to send any information you have to us while we continue the search for Oliwier. Our thoughts are with his family at this difficult time."
If you have any information that may help call 101, quoting incident number 513 of May 22.